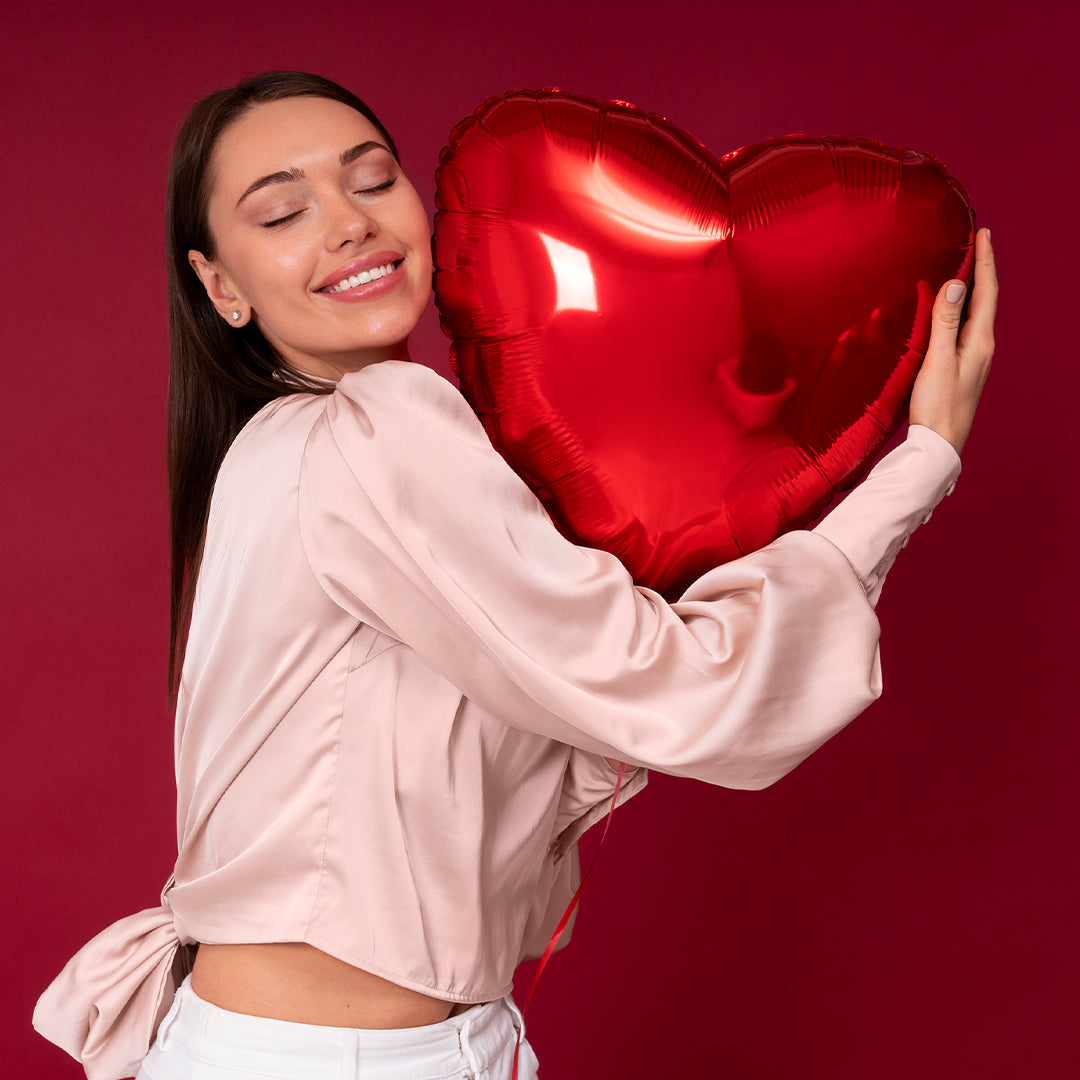 Valentine's Day is the perfect time to show yourself some love in the form of self-care and treating yourself to things that make you feel good. Self-love, self-care and self-improvement are important parts of a healthy lifestyle. By taking care of yourself, you're also taking care of those around you—and they'll appreciate it! Here are some ideas for treating yourself this Valentine's Day: 
Have a Date Night with yourself! 
Sometimes we feel uncomfortable spending time alone, especially on Valentine's Day. But it doesn't have to be that way! Have a date night with yourself; order your favorite food, put on your favorite movie, have an at home spa night, pampering yourself. If you really don't want to be alone on Valentine's Day, plan something with some friends, go for a nice Galentine's dinner at that restaurant you've been wanting to try, or go to the movies and watch a good chick-flick together. 
Show your body some love. 
We only get one body, so we should take care of it! Show your body some love this Valentine's Day by taking yourself for a nice walk by the beach or in nature, go to a yoga class or do some stretching at home. Any of these will make you feel better and are great for your body! Make yourself a nice cup of hot chocolate or a latte with one of our collagen creamers to relieve your joints and muscles, and to take care of your gut health, your body will appreciate it. 
Self-love, self-care, and self-improvement. 
Self-love is important for your mental health, it's a way to show yourself that you are worth it and that you deserve happiness. Self-care Is also important for your physical health, because when you feel good in your body, then you'll feel better overall! And finally, self-improvement helps us grow as individuals by challenging ourselves in new ways so we can learn more about ourselves along the way. 
Self-improvement can go from improving the behavior aspects you don't like about yourself, to setting workout goals, to health goals and so on. Adding a collagen supplement to your daily routine will help with your skin, hair, nails, joints, and gut health, which will make you feel better on the inside as well as the outside. 
Treat yourself to your favorite collagen supplement. 
When you feel better on the inside and the outside, it will be easier to love yourself the way you should! So why not treat yourself to your favorite collagen supplement this Valentine's Day? Collagen is a protein that makes up the skin, bones and other connective tissues in your body. It's what keeps your skin looking plump and youthful, and what makes your hair and nails healthier and stronger! So if there's a supplement you should be taking as part of your self-care routine, it's collagen! 
Sacred Glow Co. offers a range of different collagen products that can fit into any lifestyle. If you're a coffee or tea drinker, you can opt for one of our collagen creamers or dairy free collagen creamers. If you like protein shakes, you can try the collagen whey protein which will give you both the benefits of a protein powder and collagen. Looking for a refreshing drink to have by the pool? Try our marine collagen, which comes in a mixed berry or tropical flavour. And if you want a powder you can add to almost any drink or food, you can opt for our unflavoured collagen peptides.
Conclusion 
We know that Valentine's Day can be a stressful time, especially if you're single, but it doesn't have to be! Make this Valentine's Day about you and about loving yourself because you deserve it. There are plenty of ways to pamper yourself this February 14th, so go ahead and plan that date with yourself.