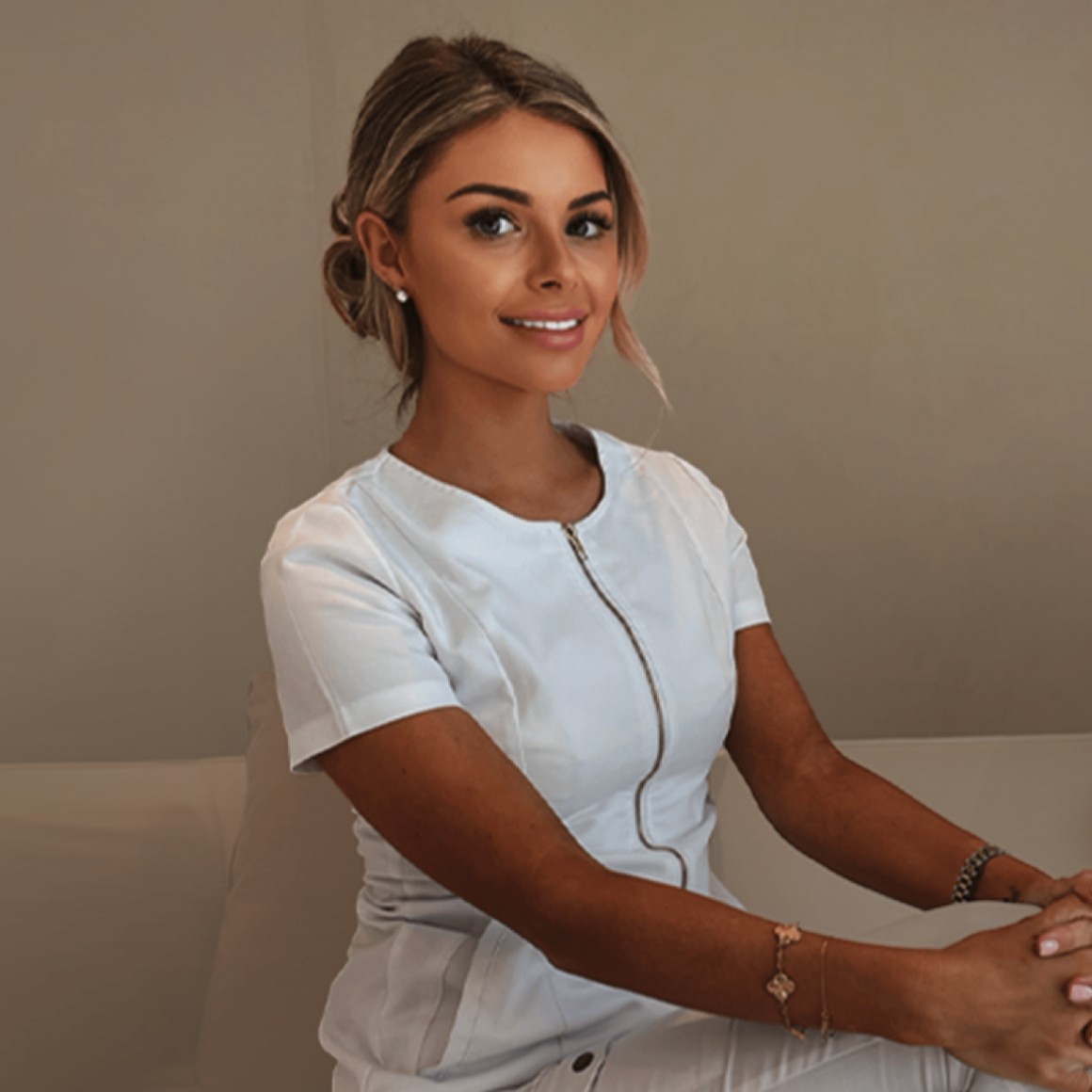 Rebecca Walker
Medical Grade Skin Specialist - UK & Dubai
A little bit about Rebecca
British born registered ZO Skin Health Medical Grade Skin Specialist, working in the industry for over 12 years with VIP clients from London, Jersey, Dubai and
Cheshire. Specializing in skin concerns from acne, pigmentation, and body scars pre- and post-surgery.
Why Collagen?
I recommend to all of my clients on skin protocols to be taking a daily supplement of collagen in liquid form, as we have seen the evidence to see the benefits of
adding in a collagen supplement, especially when we are treating to improve scaring.
I also advise clients to add this into a pre- and post-surgery protocol to help aid the body to heal.
Favourite Sacred Glow Co. Product
Marine Collagen in Mixed Berry, I add it to my water bottle every day, its quick and easy, I sip it throughout the day whilst in the clinic. No excuse to not be adding in a supplement daily.
Contact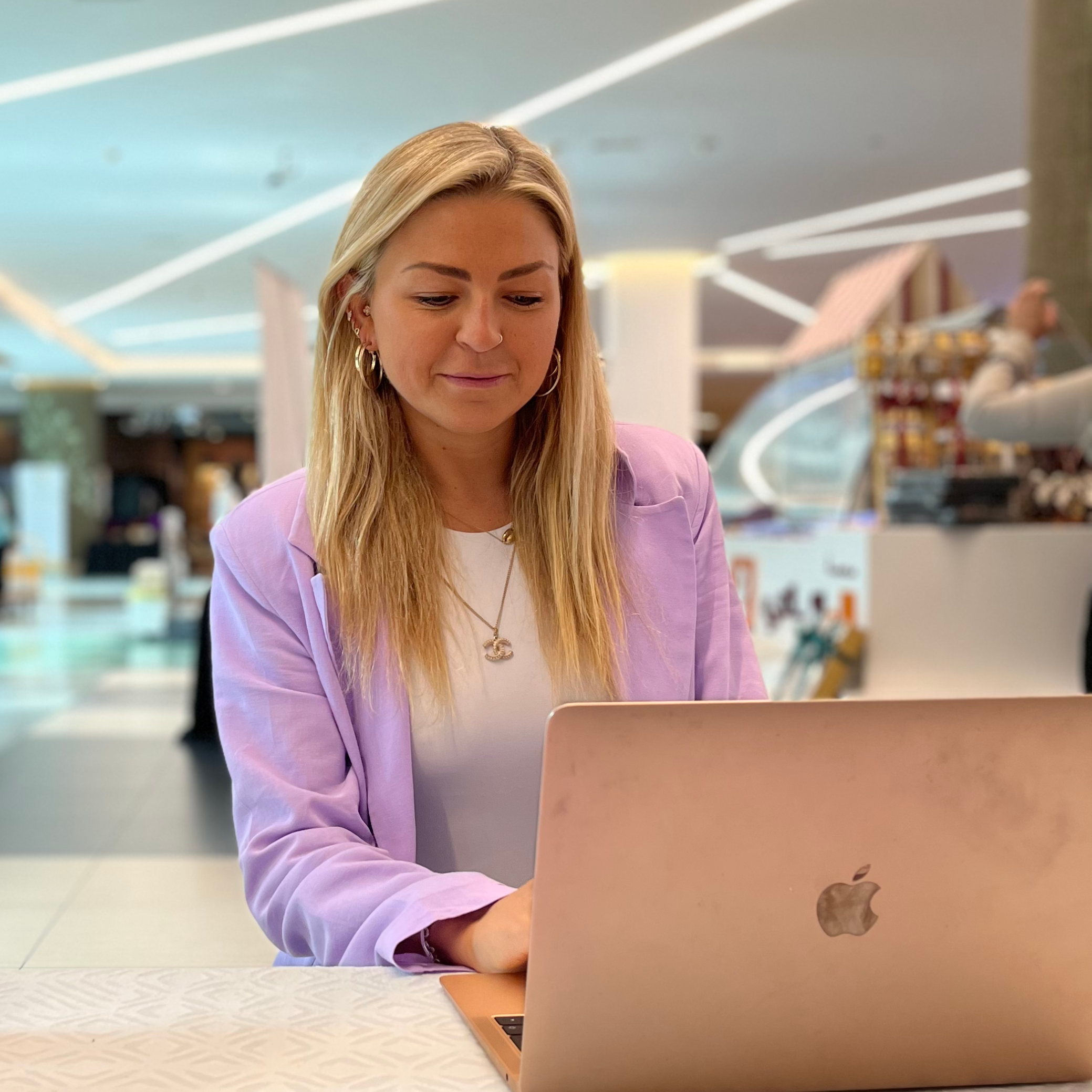 Georgie Ricks
Nutritionist, Personal Trainer & Life Coach Specialized in PCOS
A little bit about Georgie
A Degree Qualified Nutritionist, Level 3 Personal Trainer and Life coach specialising in PCOS. After suffering for 15 years, losing 35kg and getting all my symptoms under control, I am on a mission to help women become strong, confident, healthy and happy – and live your life feeling your very best.
Why Collagen?
When you consume collagen regularly, it helps boost your body's natural collagen production, resulting in numerous benefits for your skin, hair, and nails.

Here are some of the benefits of collagen for women:
- Younger-looking skin - Collagen helps improve skin elasticity and hydration, leading to a more youthful and radiant appearance. It can also help reduce the appearance of fine lines and wrinkles, and improve skin texture and tone.
- Healthier hair - Collagen contains amino acids that are essential for healthy hair growth and maintenance. Regular consumption of collagen can help reduce hair breakage, increase hair thickness and shine, and improve overall hair health.
- Stronger nails - Collagen helps strengthen and protect your nails from damage, leading to stronger, healthier, and more beautiful nails.
- Joint health - Collagen is a crucial component of our joints, helping to maintain their flexibility and mobility. Regular consumption of collagen can help reduce joint pain and stiffness, and improve overall joint health.
Since incorporating collagen into my life, my nails are so strong and long, my hair is the thickest it's ever been and my skin is glowing!!

Favourite Sacred Glow Co. Product
I am obsessed with the vegan chocolate protein powder. So delicious and easy to incorporate into my healthy diet for a little sweet treat!
Contact
IG: @itsapcosparty
URL: itsapcosparty.com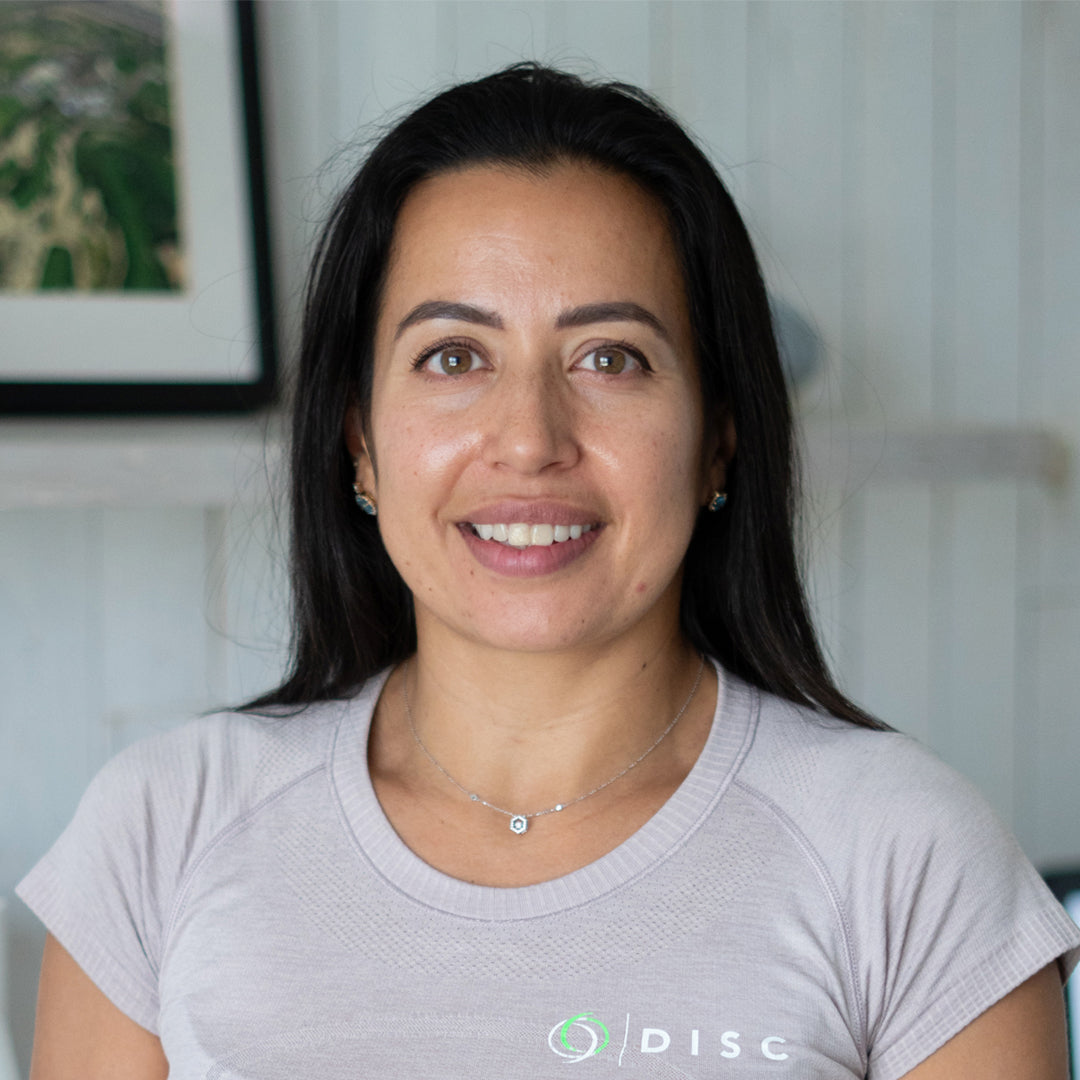 Tamara Ghazi
Medical Director and Practicing Chiropractor
A little bit about Tamara
I'm a medical director and practicing Chiropractor at Diversified Integrated Sports Clinic. I manage a highly qualified team of innovative healthcare professionals. Besides that, I am also a lululemon.me running ambassador, yoga and gym fanatic! I love movement!
Why Collagen?
Collagen is a protein that plays a crucial role in maintaining the structure, strength, and elasticity of various tissues in our bodies, including the skin, bones, tendons, and ligaments. It is naturally produced by our bodies, but its production tends to decrease with age.
Collagen supplements are associated with several health benefits and very few known risks. Supplements may increase muscle mass, prevent bone loss, relieve joint pain, and improve skin health by reducing wrinkles and dryness.
They promoted recovery when paired with resistance training. They have also helped me to reduce pain and improve strength when practicing resistance training as well. Besides, I have noticed great results regarding my hair and nail growth.
Favourite Sacred Glow Co. Product
Vegan Protein – Chocolate: I appreciate that it's vegan and vegetarian-friendly, allowing me to meet my protein needs without compromising my dietary choices. The protein it provides is fantastic for muscle toning and recovery, helping me stay fit and strong. I also love how easily it is digested and absorbed by the body, ensuring that I get the most out of its nutritional benefits. Plus, the creaminess it adds to my smoothies is simply delightful.
Contact
IG: @drtamzyg