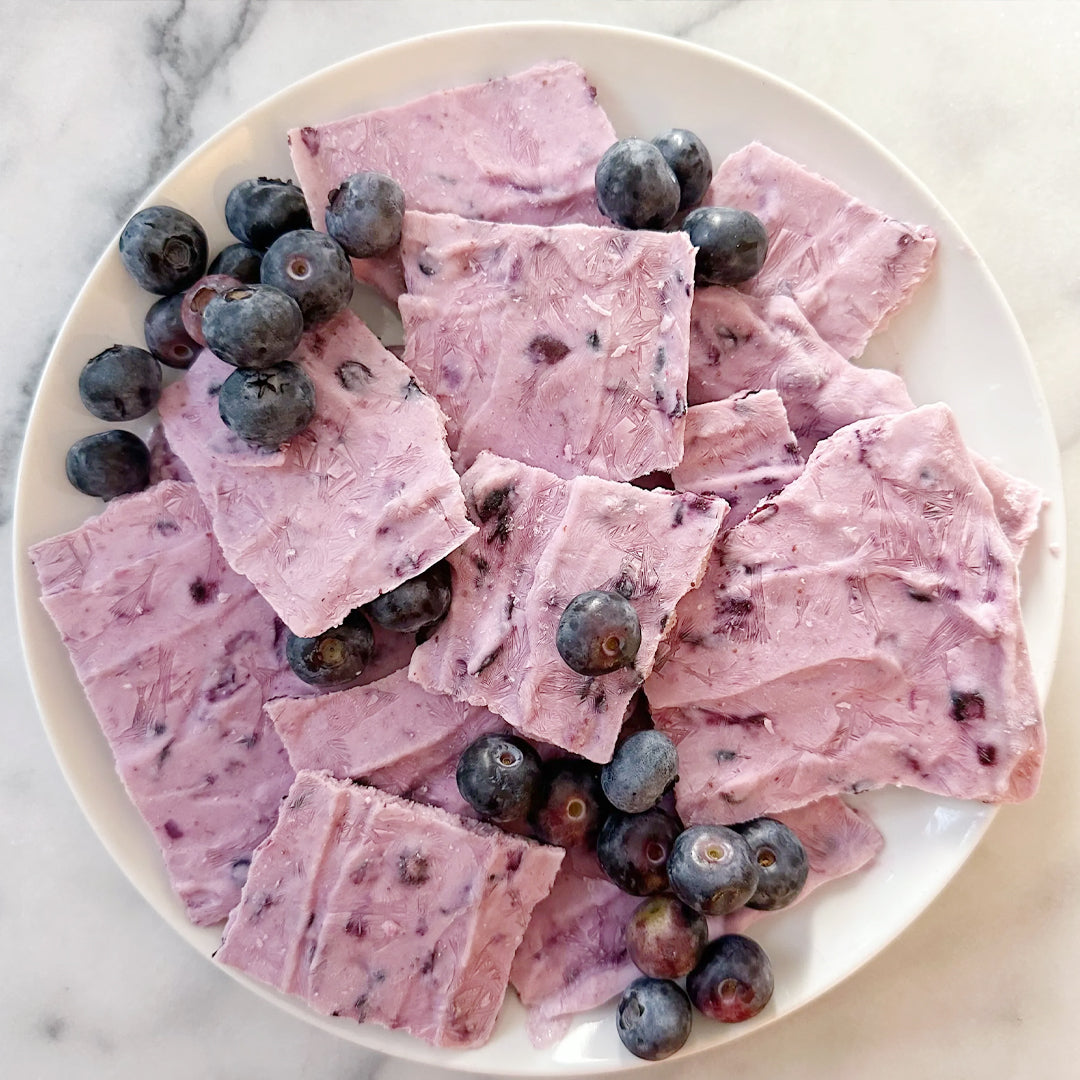 Do you find it difficult to get out of bed in the morning? These Blueberry Breakfast Bars will make it a lot easier! These delicious breakfast bars are not only delicious and nutritious, but they will also provide you with your dose of collagen. Made with our Collagen Creamer, or Dairy Free Collagen Creamer, these bars will give you firmer skin, healthier hair, and stronger nails.

What do you need?

- 2 ½ cups coconut yogurt
- 1/3 cup maple syrup
- 2 cups frozen blueberries
- 1 tsp vanilla extract
- 2 cups oats
- ¼ cup honey (melted)
- 2 tsp cinnamon
- 2 scoops Coconut Collagen Creamer or Dairy Free Collagen Creamer 

Now let's make our breakfast bars…
- Place the coconut yogurt, maple syrup, frozen blueberries, vanilla extract, and Collagen Creamer in the blender. Blend until the blueberries are blended and the mix turns purple.

- In a clean blender, add in the oats, raw honey, cinnamon, and vanilla extract. Blend until the mixture become sticky and dense.

- Line a (8x8 or similar) baking dish with parchment paper and press the oat mixture to the bottom.

- Distribute the oat mixture on the bottom until it forms evenly to the dish.

- Next, add the blueberry yogurt on top of the bottom layer, and evenly spread it out to fill the dish. Top with blueberries and/or extra oats as desired.

- Once the blueberry yogurt dish is prepared, freeze for up to 10 hours or until completely frozen.

- Remove from the freezer and transfer to the fridge for one hour.

- With a sharp knife, evenly cut the bars into rectangles.

Enioy!