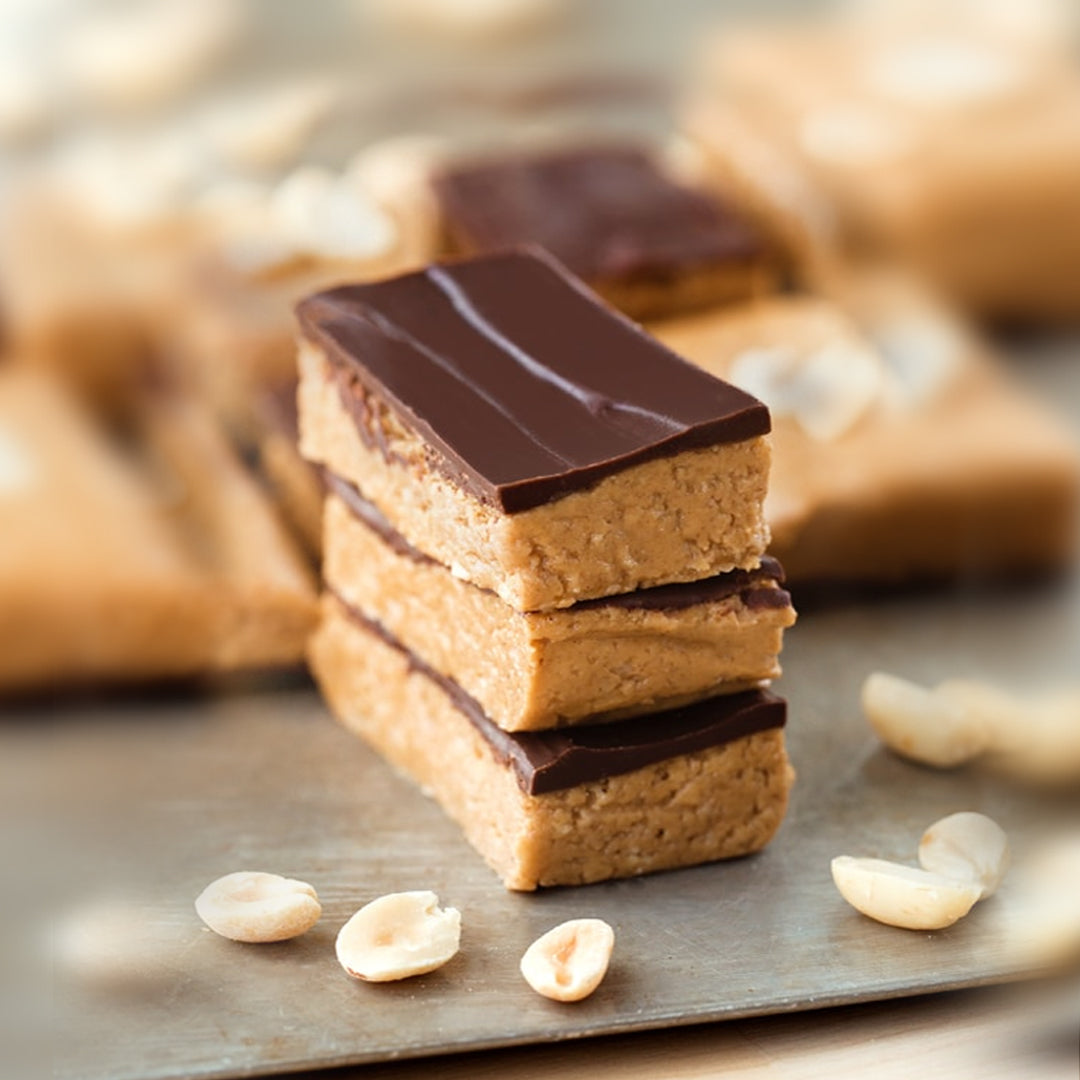 Looking for a collagen rich, healthy snack? These collagen almond butter bars taste like snickers ice cream, but they're healthier so you can enjoy them without feeling guilty. They are made with Collagen Peptides which makes them a great option to get your daily collagen in.

What do you need?

- 1 cup of raw creamy almond butter
- 3 tbsp coconut oil, melted
- ½ teaspoon vanilla extract
- 1 scoop Sacred Glow Co. Unflavoured Collagen Peptides
- ½ tbsp cinnamon
- 1 tbsp flax seeds
- 1 tbsp chia seeds
- 2 tbsp unsweetened coconut flakes
- ½ cup chopped almonds

Now let's make them…

- Whisk together the almond butter, melted coconut oil and vanilla extract in a large bowl.
- Add in the Unflavoured Collagen Peptides, cinnamon, flax seeds, chia seeds, unsweetened coconut flakes and chopped almonds.
- Use a rubber spatula to fold in all the ingredients.
- Line a loaf pan with parchment paper and pour the batter in.
- Freeze for 2 hours.
- Cut into bars.
- Store in the freezer until you are ready to eat them.

Enioy!