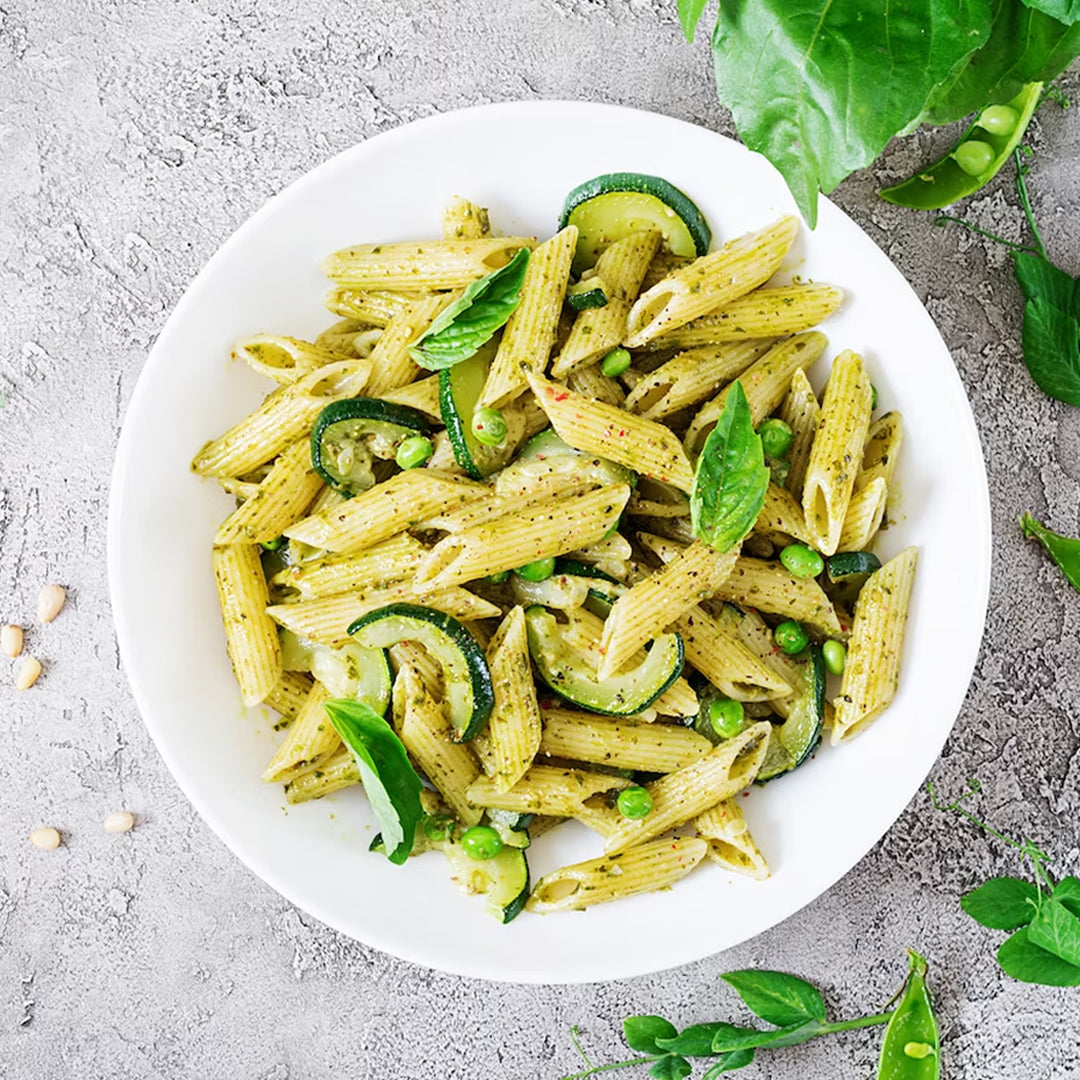 Get ready to up your pesto game with a twist that will benefit your hair, skin, nails and gut health. This recipe is a delightful blend of traditional Italian flavours combined with the goodness of collagen powder. 
In this recipe, we've improved the classic pesto by adding a powerful boost of collagen, known for its potential to help with healthy skin, hair, and joints. This pesto isn't only incredibly flavourful but also an excellent source of vitamins and minerals. 
This delicious recipe is a great new way to take in your collagen, and it's very easy and quick to make. If you want to make a bigger portion to keep in your refrigerator, just add more of all the ingredients.
What do you need?
1/2 cup basil

1 big handful of spinach

1/4 cup olive oil

2 or 3 garlic cloves (depending on your preference)

1 serving of Unflavoured Collagen Peptides
1/4 cup pine nuts

1 squeezed lemon

salt & pepper

 
Now let's make our pesto…
It doesn't get easier than this, just add all the ingredients to a blender or food processor, and blend! Add more olive oil if needed.
Enioy!