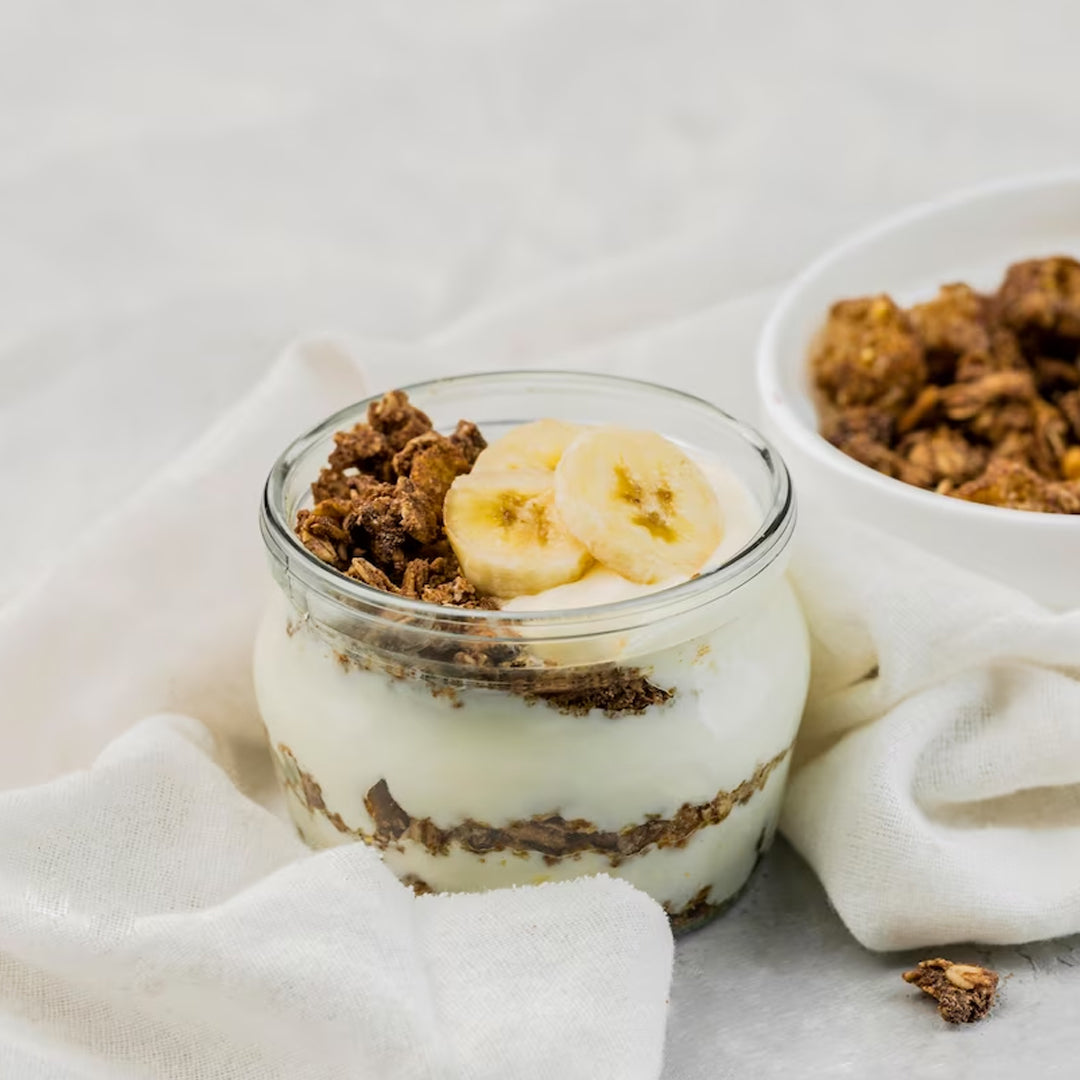 Starting your morning with these Collagen Cookie Dough Overnight Oats is a delicious way to kickstart your day. Do you love to eat the raw cookie dough when making cookies? Well then you're in for a delightful surprise with these overnight oats!

These overnight oats will take you back to the days of enjoying raw cookie dough straight from the spoon. However, this recipe is designed to energize you for the day ahead. It's rich in healthy fats from chia seeds and peanut butter, combined with the collagen creamer to provide support for hair, skin, nails, bones, and joints.

These cookie dough overnight oats make for a convenient breakfast option that you can prepare in advance. You can store them in a glass jar to grab on the go or savour them while you're getting ready in the morning. Customize your oats with your favorite toppings, such as peanuts, peanut butter, chocolate chips, berries, additional nuts and seeds, or any other toppings you fancy.

What do you need?

- 1 cup rolled oats
- ½ cup almond milk
- ¼ cup peanut butter
- 2 scoops Collagen Creamer in Vanilla flavour
- 1 tbsp maple syrup
- 1 tbsp chia seeds
- ¼ cup chocolate chips
Now let's make them…

1. Mix all the ingredients in a bowl until well-combined.
2. Seal the bowl with a lid or plastic wrap, and place in the fridge overnight.
3. Remove from the fridge and add toppings of choice.
Enjoy!