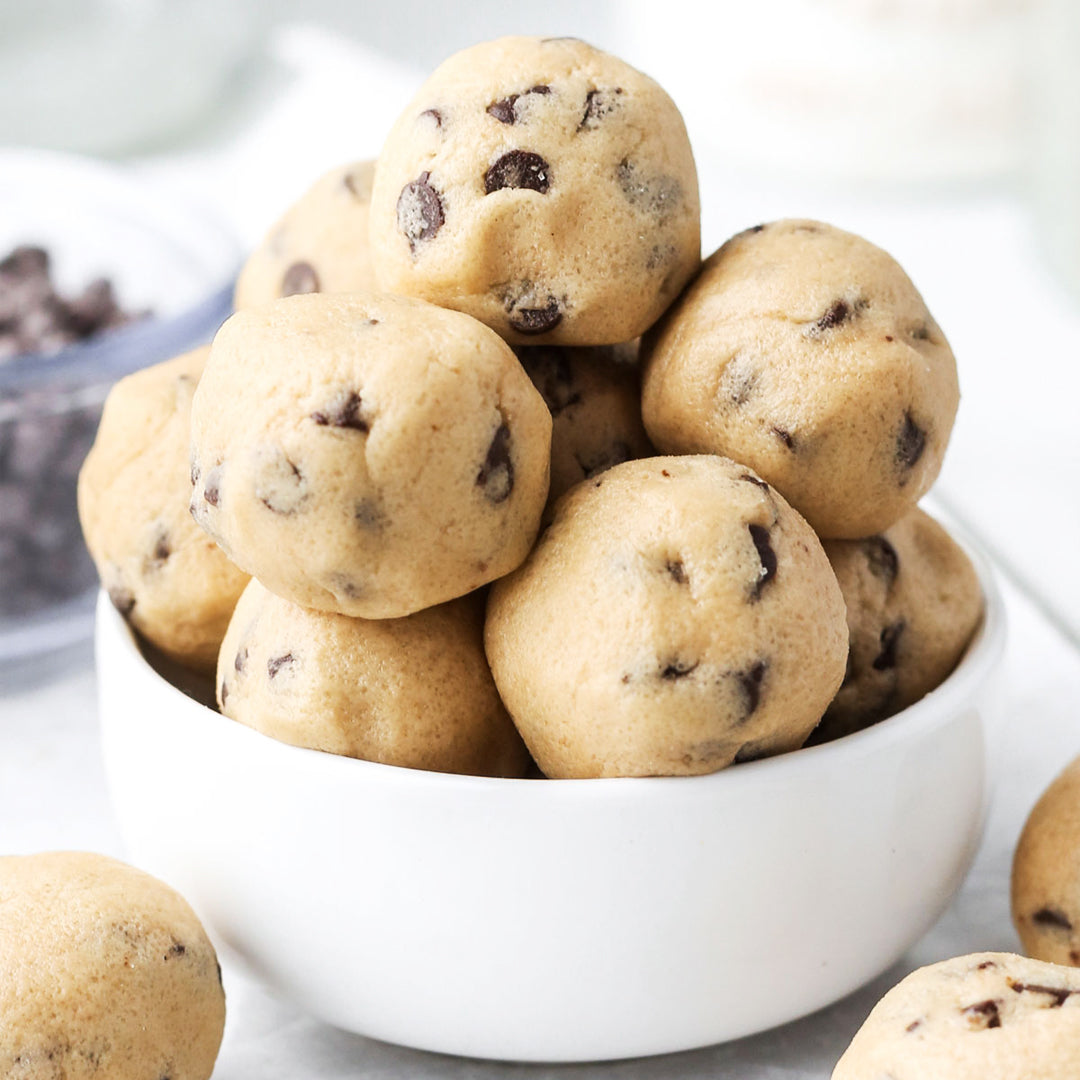 Have you been looking for new ways to have your collagen powder? These collagen cookie dough bites are the perfect snack for at home or for when you're on the go! Not only are they delicious, but they're a great way to get your collagen in.

What do you need?
2 spoons of Unflavoured Collagen Peptides
½ cup almond flour
¼ cup coconut flour
½ cup peanut butter or any nut butter of choice
½ tsp salt
½ tsp vanilla extract
¼ cup maple syrup
½ cup mini chocolate chips (opt for dairy free chocolate chips if you prefer)
Now let's make them…
Add all the ingredients, except chocolate chips, to a medium sized bowl and mix until well combined
Add the chocolate chips into the mixture
Use a tablespoon to scoop out dough and roll into balls
Set in freezer for 10 minutes to allow dough to shape
Take out and enjoy!
Store in the fridge for best upkeep.