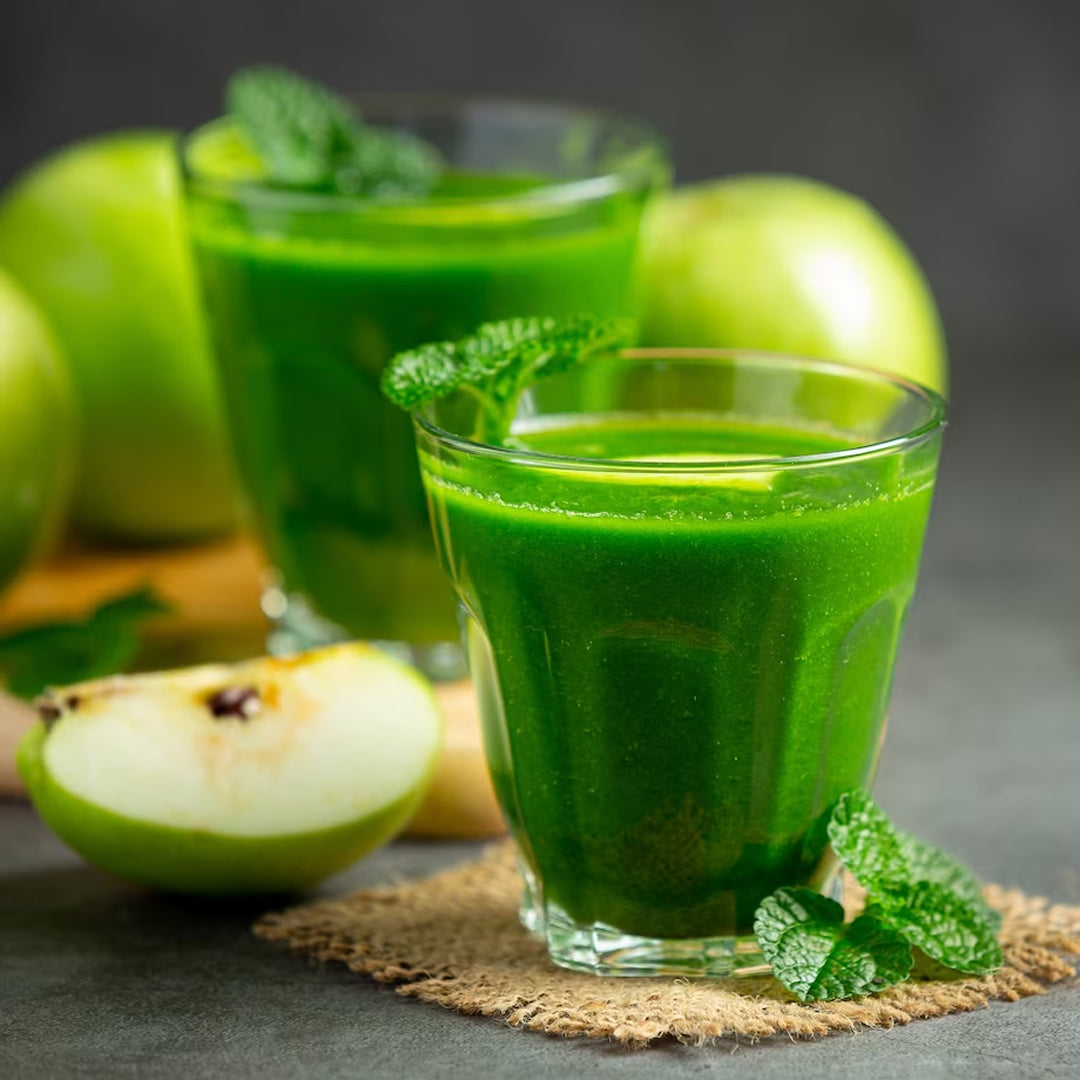 Having a green juice daily, or a few times per week has many benefits included detoxing and debloating. We are taking the classic green juice up a notch by adding our Unflavoured Collagen Peptides to provide you with that glow we all want! Not only will this refreshing juice provide you with an extra dose of plant-based nutrition, it will also give you more energy to last through the day. Let's have a look at how to make this glowing green juice.

What do you need?

- 1 cup water or coconut water
- Handful of ice (optional)
- ½ green apple
- 2 celery sticks
- 2-3cm peeled ginger
- ½ peeled lemon (pits are fine)
- 1 handful of spinach
- ½ cucumber
- 1 scoop Unflavoured Collagen Peptides

Now let's make our juice…
- Cut vegetables and fruits in small chunks.
- Place all ingredients in your blender (or juicer).
- Blend until liquified.
- If it's too thick for your liking, add more water.
- Tip: to get rid of unwanted pulp, pour through a small strainer.
- Pour into a glass and keep leftovers refrigerated.

Enioy!

Our best-selling collagen peptides is our easiest and most versatile powder, it is unflavoured and therefore easy to add to pretty much any food or drink, like this green juice. With 9g of collagen per serve, if taken consistently you will notice benefits like improved hair, skin and nails, better gut health, and support in your bones, muscles and joints.