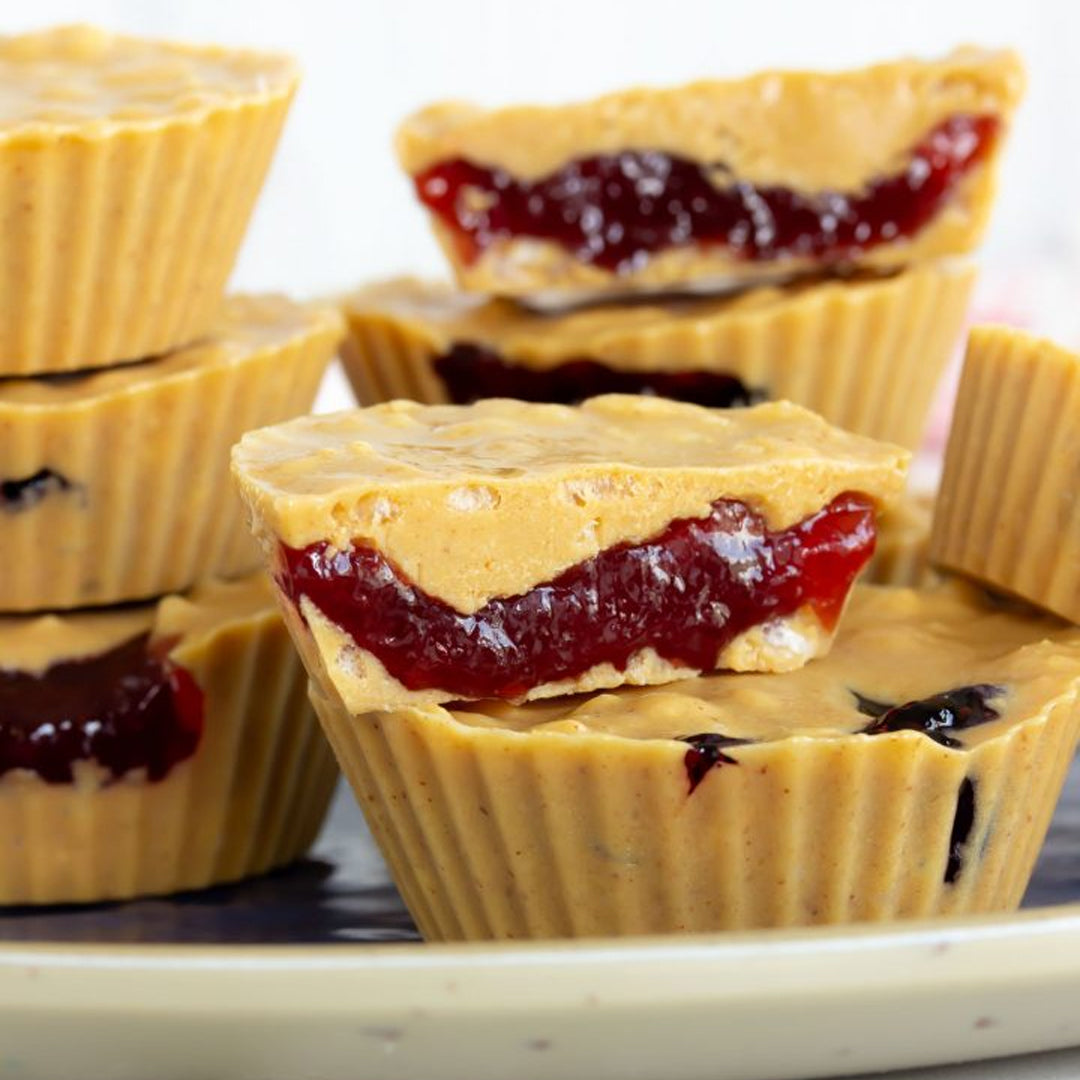 Looking for a healthy and easy to make treat for the holidays? These collagen peanut butter and jelly cups are a sweet, healthy treat that you can eat for breakfast or dessert. They're basically just peanut butter cups with jelly in the middle. If you're feeling extra fancy, add some chopped peanuts or chocolate chips on top for some extra crunch!

What do you need?
½ cup coconut oil, melted
1 cup organic peanut butter
2 scoops collagen peptides
3 to 4 Tbsp. jam of your choice
This will make 12 – 15 cups.
Now let's make them…
Melt the coconut oil in the microwave or over a double boiler on the stovetop (if you use the microwave, it should only take about 15 to 20 seconds or less).
Combine the coconut oil with the peanut butter and collagen peptides, and stir until consistent.
Using a tablespoon, put 1 to 2 tablespoons of the mixture in each mini-muffin spot. (Use liners in the muffin pan or oil the pan using a little coconut oil.)
Once there's 1 Tbsp, in each holder, put in the freezer for 15 to 20 minutes to allow to set.
Once set, remove the pan from the freezer and add a small portion of jam (about ⅓ to ½ tsp.) and spread with a spoon .
Once all of the cups have jelly on them, add 1 more Tbsp. of the mixture to each of the cups (finish the mixture).
Once complete, place into the freezer and allow to set for about 15 minutes.
Now enioy!
PS. Keep the cups in the fridge or freezer.