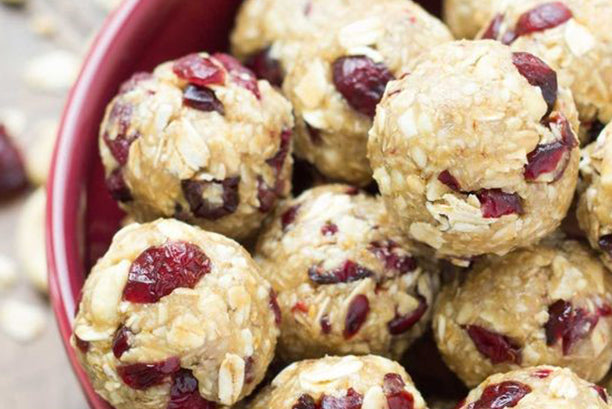 Packed with Collagen in each serving, these small delights are perfect for a mid morning treat or afternoon snack!
What you'll need
½ cup oats

1 Heaped Tablespoon Collagen Peptides or Collagen Whey Vanilla

¼ cup peanut butter

¼ cup rice malt syrup/honey/maple syrup

3 tablespoons of crushed roasted peanuts

3 tablespoons of chopped dried cranberries
How to assemble
Place all ingredients (apart from nuts & cranberries) into a food processor or blender and mix until sticky

Take out from the blender and mix in the cranberries & crushed peanuts

Roll out into small balls and store in the fridge, they will last a week if you don't eat them before!
If you want to make your peanut butter & cranberry collagen balls sweeter, we recommend you add our Vanilla Collagen Whey Protein Powder for extra flavour, our Vanilla Collagen Whey Protein is the perfect blend of New Zealand Grass-Fed Whey Protein and Hydrolysed Collagen Peptides to support your skin, hair and nail health whilst also assisting with muscle toning and recovery.