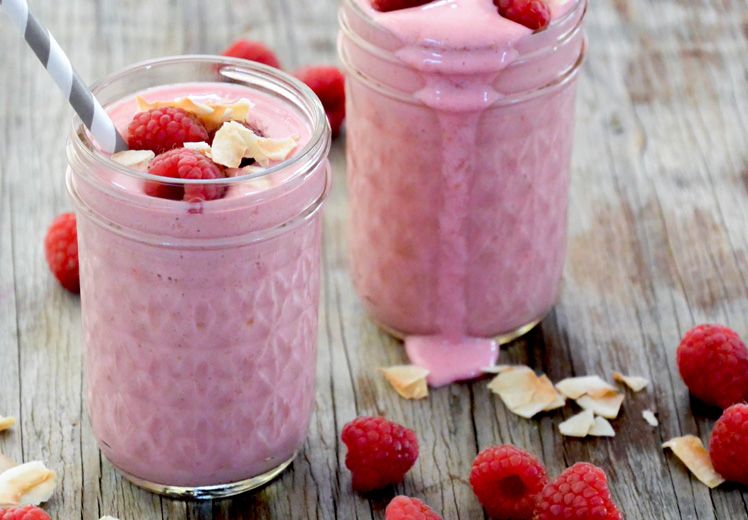 Ingredients
1 banana, peeled, sliced and frozen

1 cup almond or coconut milk

2 tablespoons coconut water or water

1 cup frozen raspberries

1 tablespoon almond butter

1 tablespoon Collagen Peptides, Marine Collagen or Collagen Whey Vanilla Protein

½ teaspoon pure vanilla extract
Directions
Place all the ingredients in a blender until combined.

Add a little less liquid if you'd like it as a smoothie bowl!

Top 

with raspberries, coconut shavings, or any toppings you like. 
Our Vanilla Collagen Whey Protein is the perfect blend of New Zealand Grass-Fed Whey Protein and Hydrolysed Collagen Peptides to support your skin, hair and nail health whilst also assisting with muscle toning and recovery, which makes it the perfect ingredient to add to your smoothie. If the Vanilla is too sweet for you, we recommend adding our Unflavoured Collagen Peptides instead.