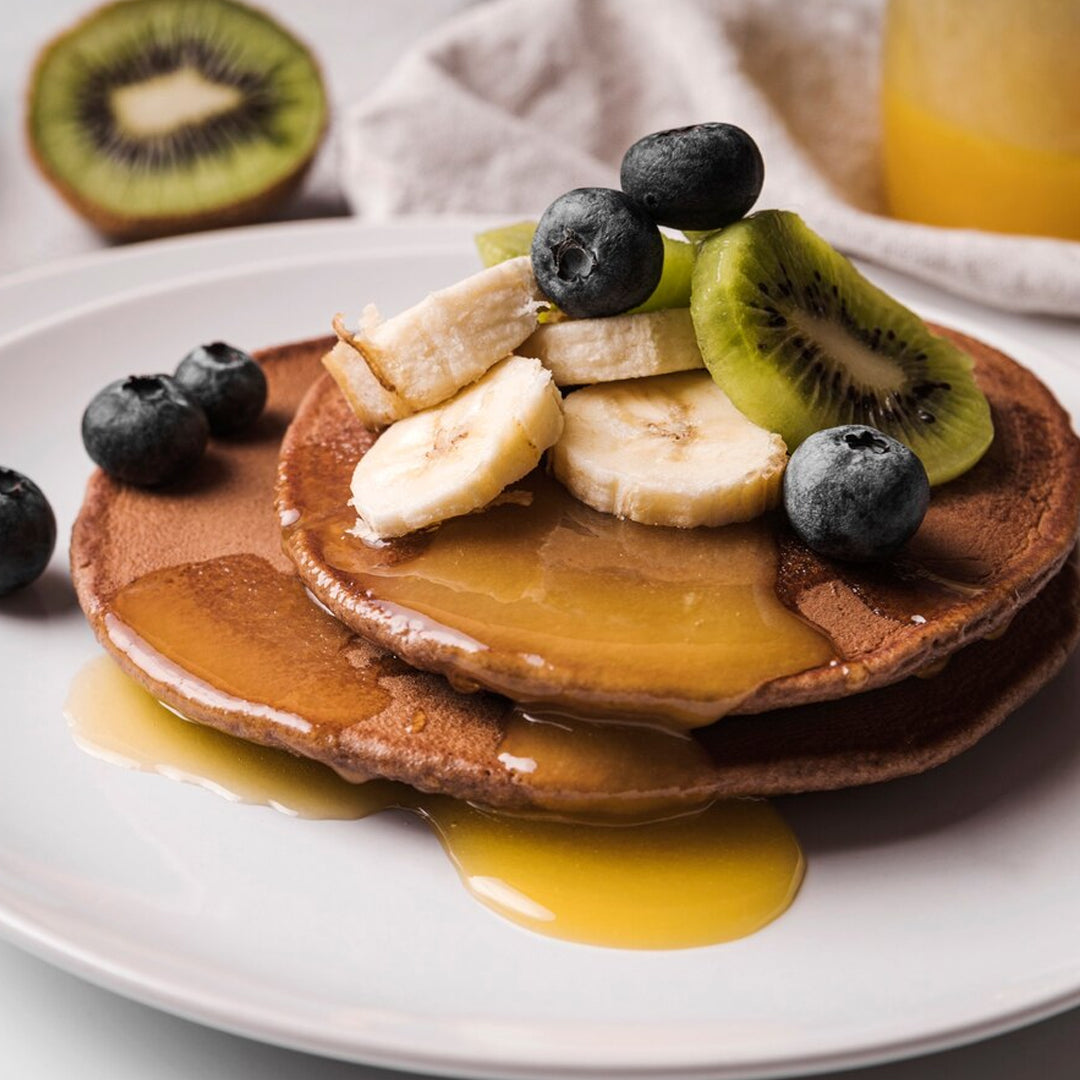 If you're looking for a new and delicious way to have your daily collagen and protein, then these chocolate and banana collagen pancakes are just right for you, a simple yet scrumptious recipe that requires only three essential ingredients. These pancakes offer a delicious blend of chocolate and banana flavours, creating a delightful breakfast option that is both nutritious and satisfying. 
Our chocolate collagen whey protein will not only add a touch of chocolate goodness but will also provide you with your daily recommended dose of collagen and protein.
You can also use our chocolate vegan protein for this recipe if you prefer.
Let's get started! 
What do you need? 
 Now let's make them… 
Blend together the banana, eggs and Collagen Whey Protein or Vegan Protein. The mixture should be a thick pourable batter, that's not too runny or stiff. If it's too stiff, add a splash of water. If it's too runny, add a sprinkle of protein powder.  You want a thickness where you can pour it into the pan and it spreads out just a little.

 
Heat a pan over a medium to low heat. Grease well with oil or butter so they don't stick!

 
Pro tip: Pour batter into a milk jug, the pouring spout will help you get perfect pancake circles!

 
Pour the pancake mixture into the pan. Depending on your pan size, you may need to do a few batches. Leave to cook until you can easily flip the pancakes with a spatula. Repeat on the other side.

 
Top off with some fresh fruits and honey, or any topping of your choice.
 Enjoy!