Regular price
Dhs. 230.40 AED
Regular price
Dhs. 288.00 AED
Sale price
Dhs. 230.40 AED
Unit price
per
Sale
Sold out
Details & Benefits

Experience our delicious vanilla flavour in both our Collagen Creamer and Collagen Whey Protein. Using all natural flavours and sweeteners, our Collagen Creamer's and Collagen Whey Protein's are some of our most popular products!

Just one dose will take your beauty & wellness routine to the next level providing the benefits of glowing skin, stronger hair & improved gut health

Ingredients & How To Use

Collagen Creamer - Vanilla

Grass Fed New Zealand Wholemilk Powder, Hydrolysed Collagen Peptides (Bovine), Natural Flavour and Sweetener (Stevia).

Add 1 and ½ heaped Tablespoon to your hot drinks, smoothies or morning oats

Tip: If you prefer an icy cold drink or iced coffee, we recommend mixing with room temp water & adding ice once it has dissolved

Collagen Whey Protein - Vanilla

Hydrolysed Collagen (Bovine), Grass-Fed New Zealand Whey Protein Isolate, Whey Protein.

Add two heaped tablespoon to water in a shaker or blender with liquid of your choice.

What's Inside

1 X Collagen Creamer - Vanilla & 1 x Collagen Whey Protein - Vanilla
View full details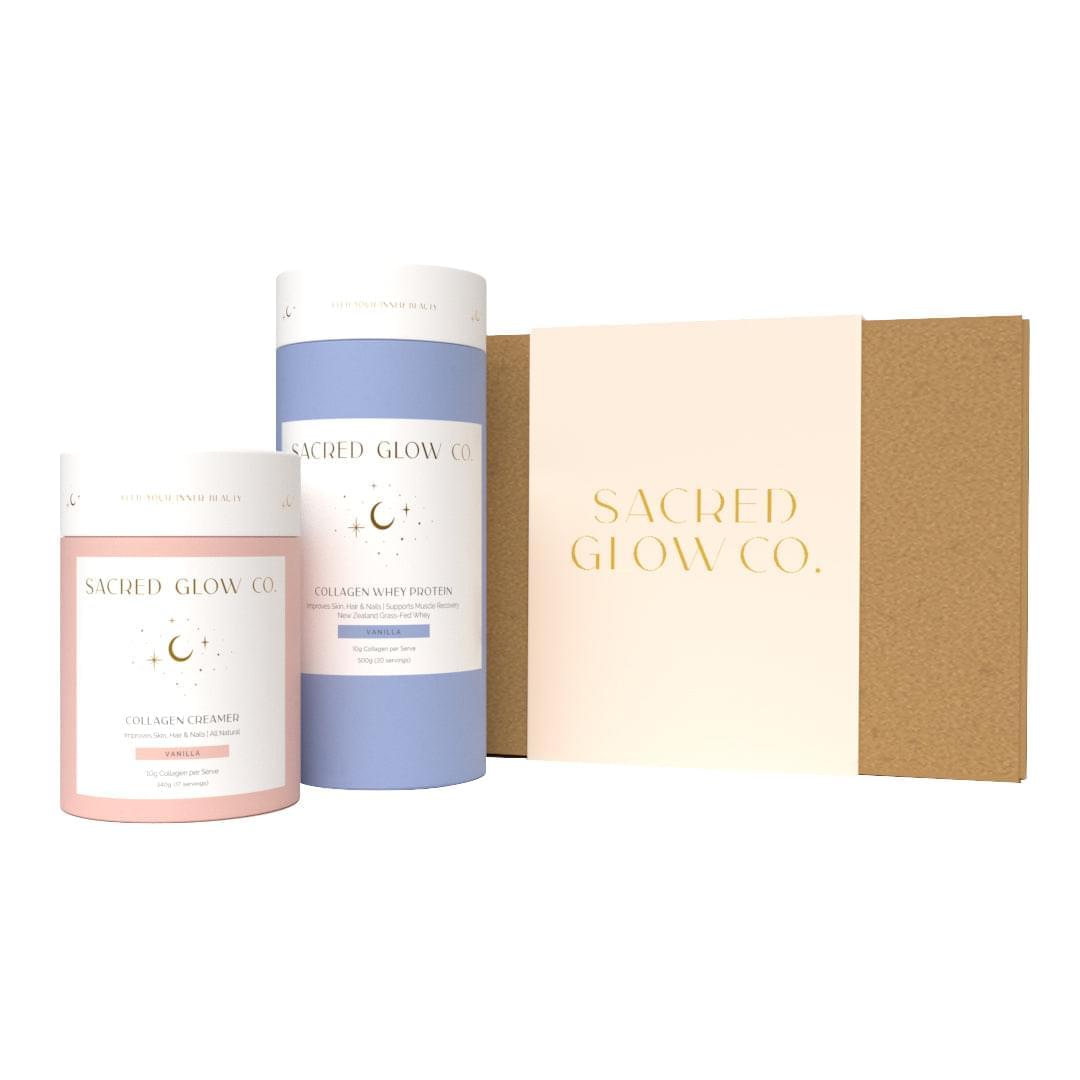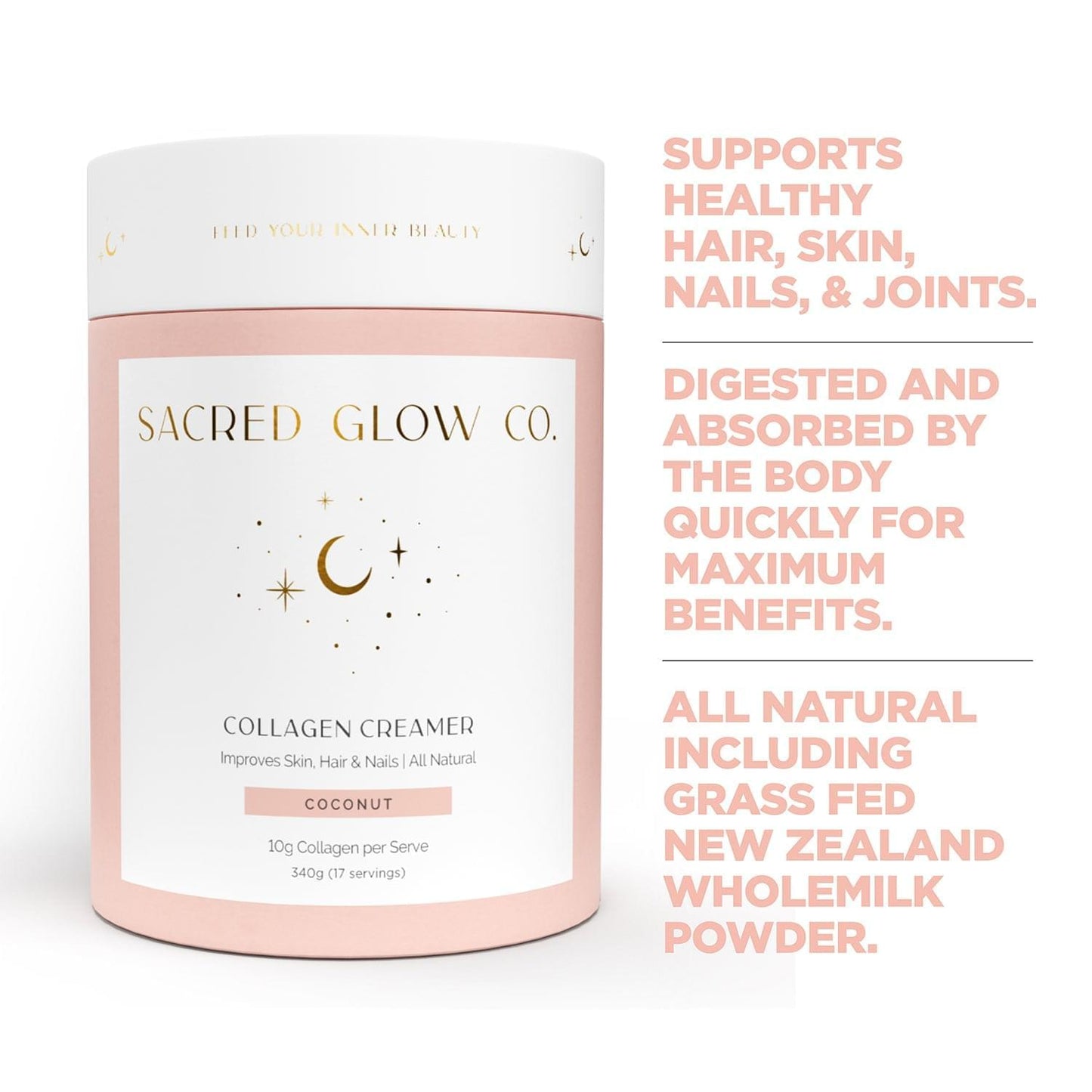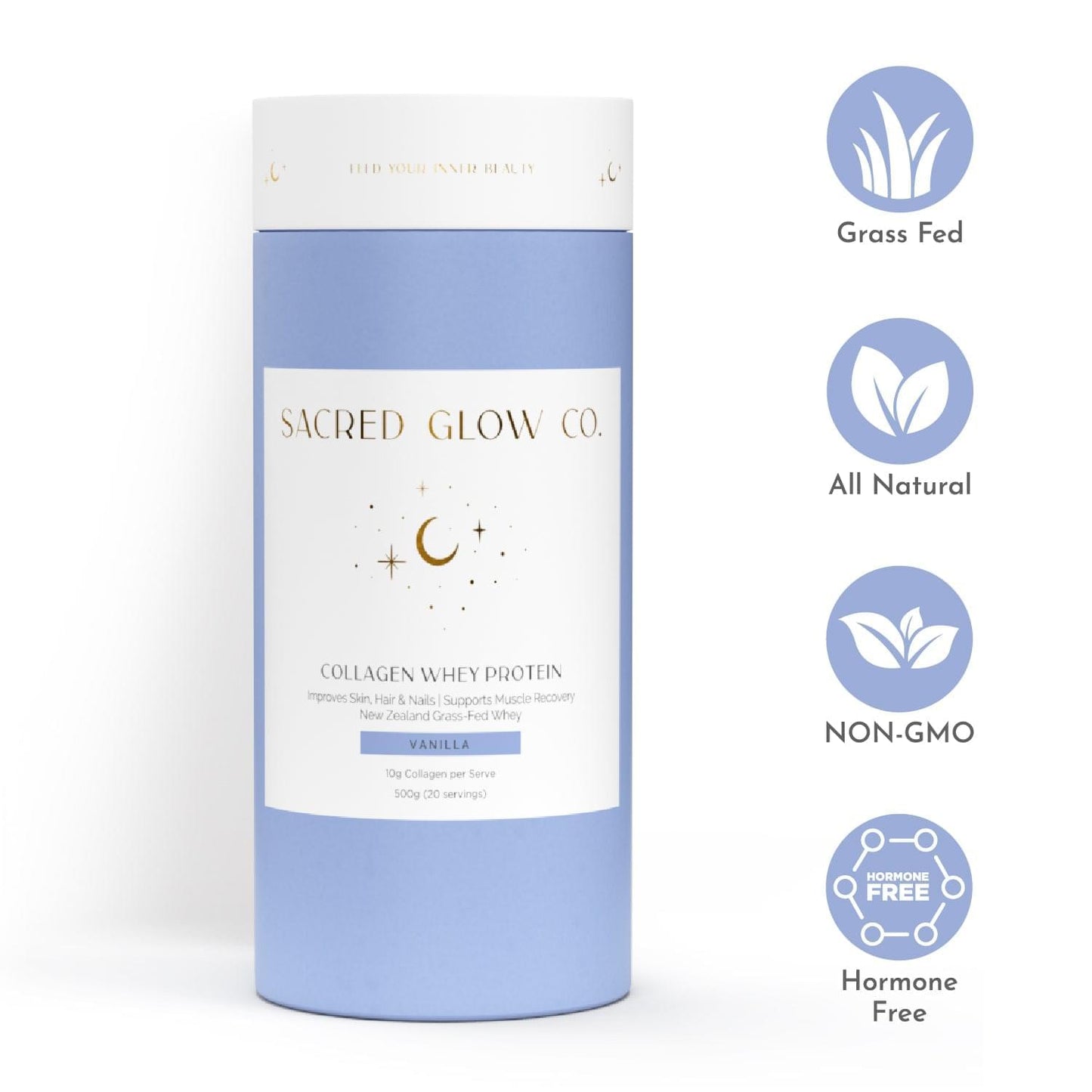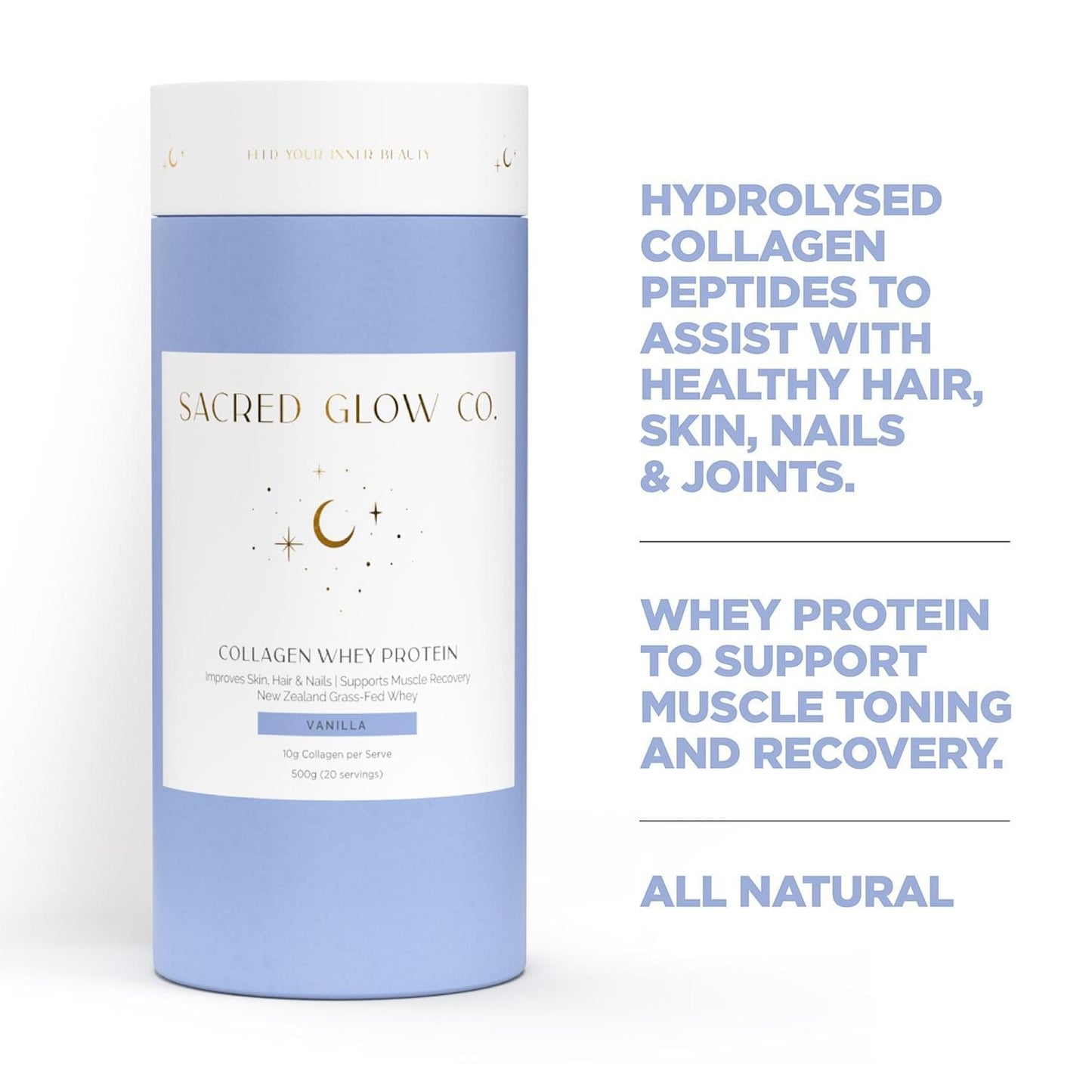 For hair, skin, nails and overall health. Glow from the inside out!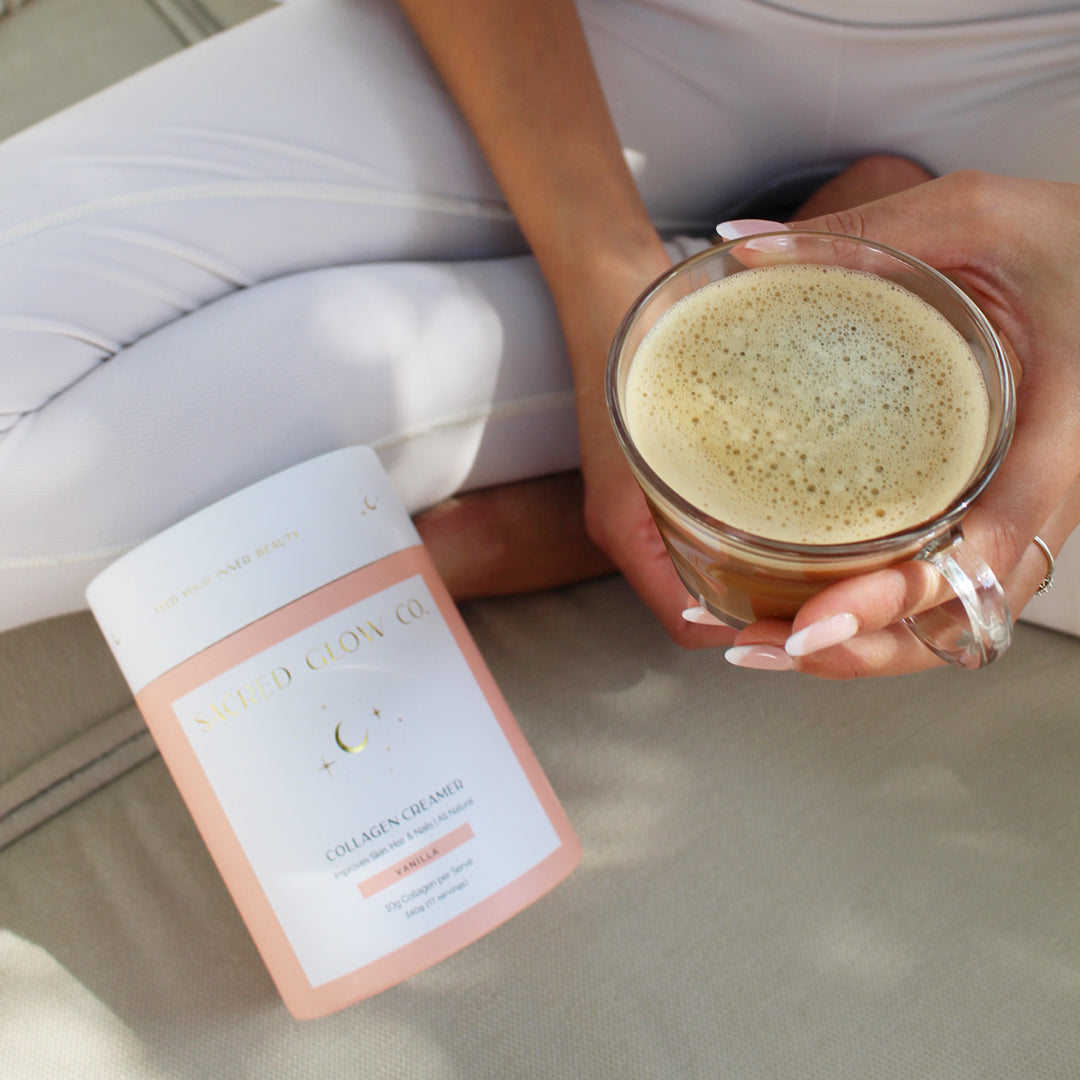 Collagen Creamer
Supplementing with collagen has been shown to increase collagen production, skin hydration, and moisture, improve skin elasticity and reduce the signs of aging.
Supports healthy hair, skin, nails, and joints.
Digested and absorbed by the body quickly for maximum benefits.
All natural including Grass Fed New Zealand Wholemilk Powder.
Soluble in hot and cold liquids, including coffee & smoothies.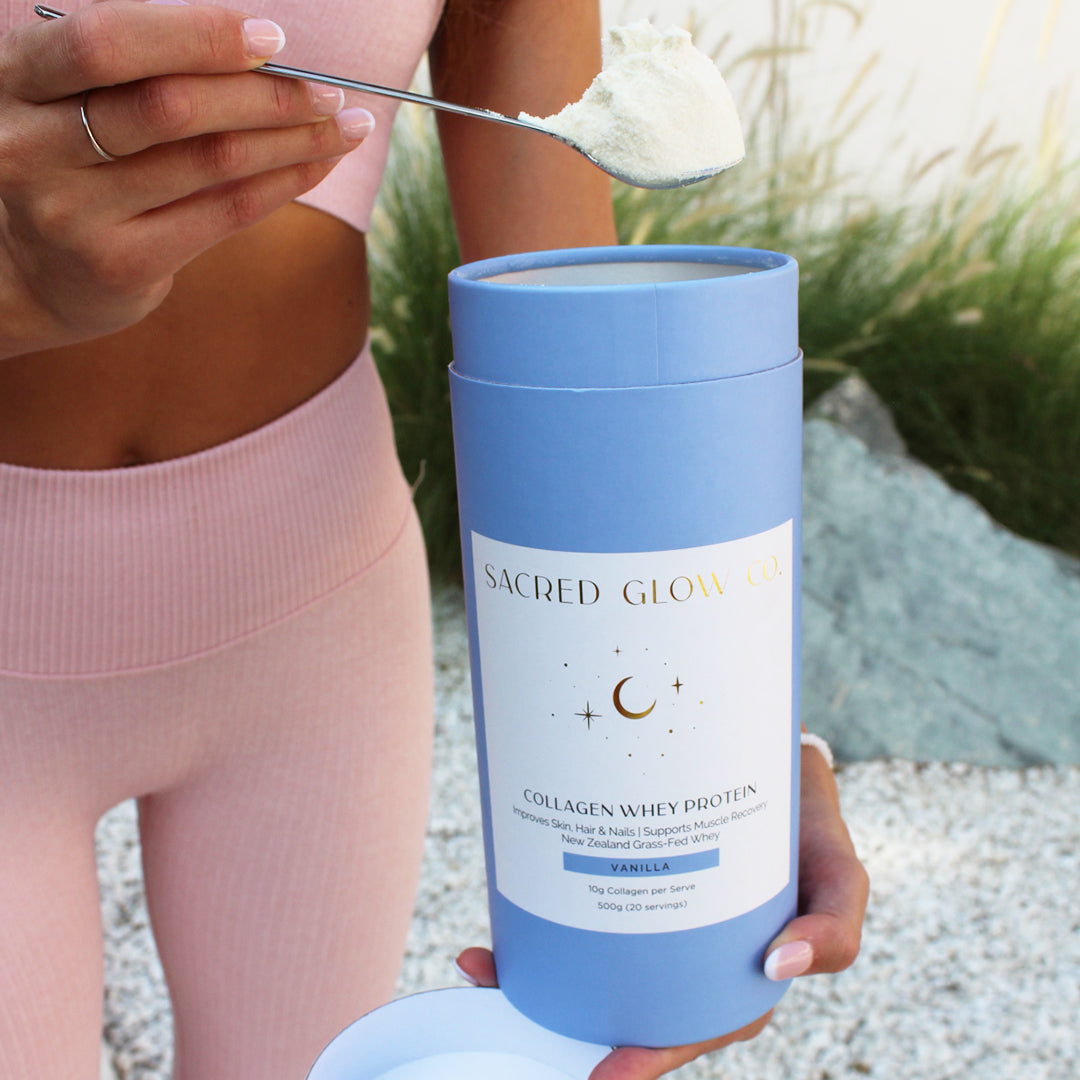 Collagen Whey Protein
Providing 20g of protein, of which 10g is hydrolysed bovine collagen and 10g of grass fed whey protein per serving. This high dose combination assists with healthy hair, skin and nails whilst also supporting muscle recovery.
Hydrolysed collagen peptides to assist with healthy hair, skin, nails & joints.
Whey Protein to support muscle toning and recovery.
All Natural.
Easily digested and absorbed by the body
Why settle for collagen supplements that are not clean, pure and best in class? Feed your inner beauty with Sacred Glow Co.
The Sacred Glow Co. Secret for Success

Comparison

Us
Them

Premium Ingredients

All Natural

Delicious Flavours

No Artificial Ingredients

Gluten Free and Non-GMO

Fresh Small Batch Manufacturing

Proven with 5 Star Reviews

Plastic Free Packaging
A great starter pack!
Really enjoy this option to boost my collagen and protein intake!