Regular price
Dhs. 219.00 AED
Regular price
Sale price
Dhs. 219.00 AED
Unit price
per
Sale
Sold out
التفاصيل والفوائد

يساعد منتجنا من الكولاجين البحري من مصادر مستدامة من فرنسا على زيادة إمداد الجسم بالكولاجين وتعزيز ترطيب البشرة ودعم العضلات والمفاصل لتتمتعي بصحة وإشراقة لا تخفى.

يعد فيتامين سي الصديق للبشرة أحد مضادات الأكسدة القوية التي تساعد جهاز المناعة وتحسن مظهر البشرة.

يساعد حمض الهيالورونيك في ترطيب البشرة وتحسين مظهر الخطوط الدقيقة والتجاعيد وكذلك دعم قوة العظام.

طبيعي بالكامل من مصادر مستدامة من فرنسا
يحسن صحة الشعر والبشرة والأظافر
حمض الهيالورونيك للترطيب وفيتامين سي لزيادة الامتصاص
خالٍ من منتجات الألبان والغلوتين

لمكونات وطريقة الاستخدام

كولاجين بحري (من أسماك مستدامة المصدر) وفيتامين سي وحمض هيالورونيك ونكهة ومحلي طبيعي (ستيفيا)

أضيفي ملعقة كبيرة ممتلئة إلى الماء أو سموثي أو مشروبك المفضل.

نصيحة: إذا كنتِ تفضلين المشروبات الباردة أو القهوة المثلجة، نقترح مزجها مع ماء بدرجة حرارة الغرفة ثم إضافة الثلج بمجرد ذوبانه.

بتناول حصة واحدة في اليوم يمكنك رؤية نتائج واضحة، وإن كنت تفضلين نتيجة أسرع، يمكنك تناول حصة واحدة في الصباح وأخرى في المساء.

يحفظ في مكان بارد وجاف بعيداً عن أشعة الشمس المباشرة.

المعلومات الغذائية
View full details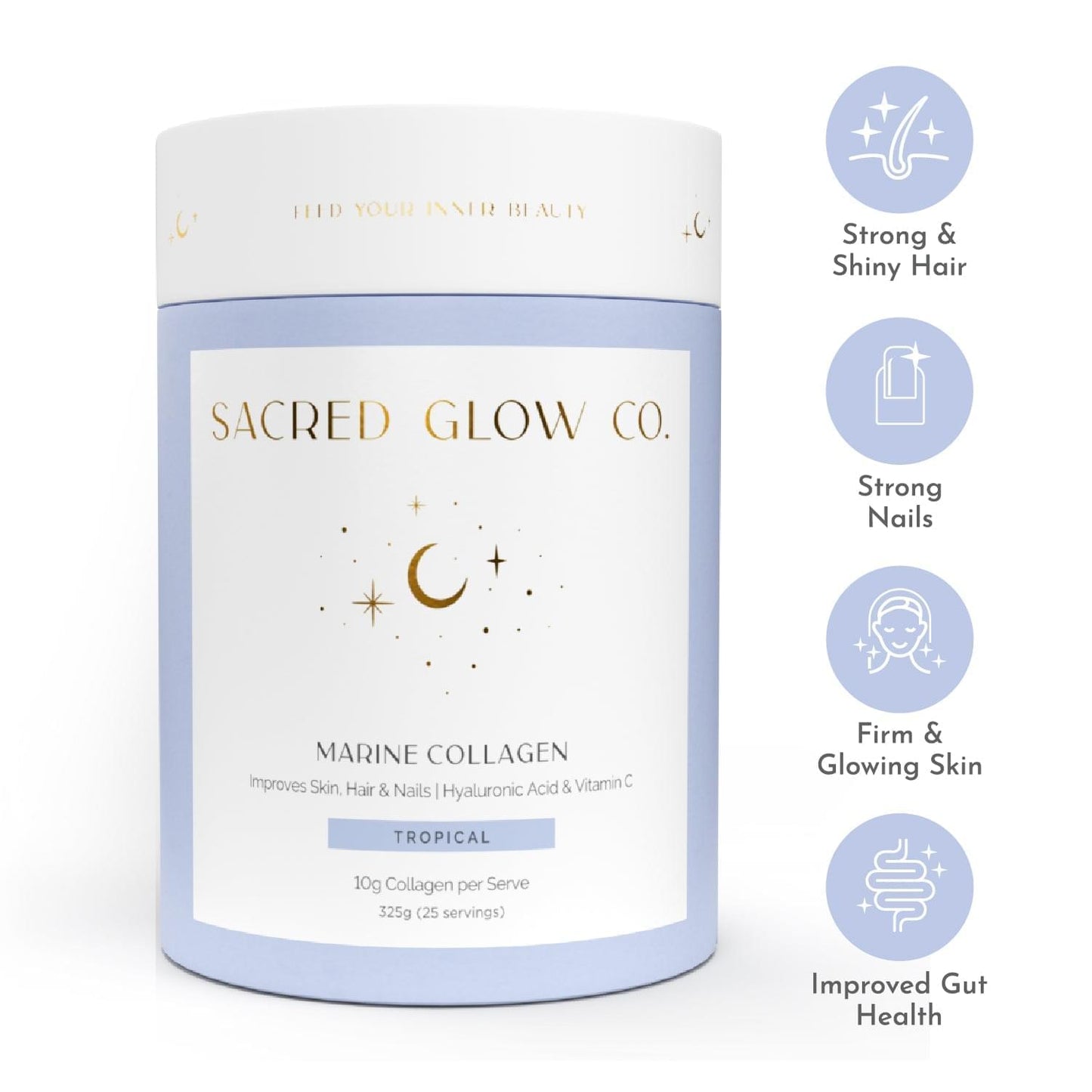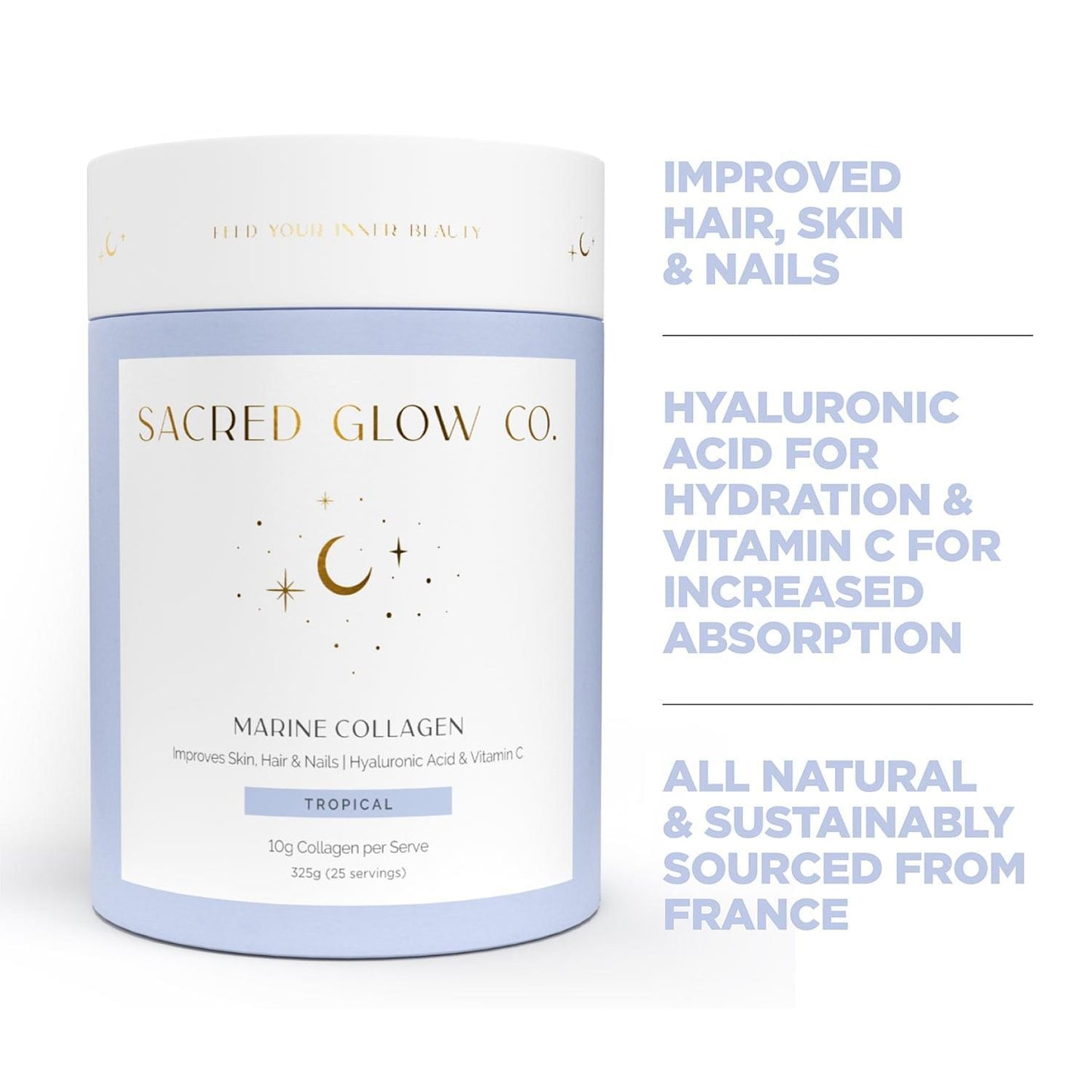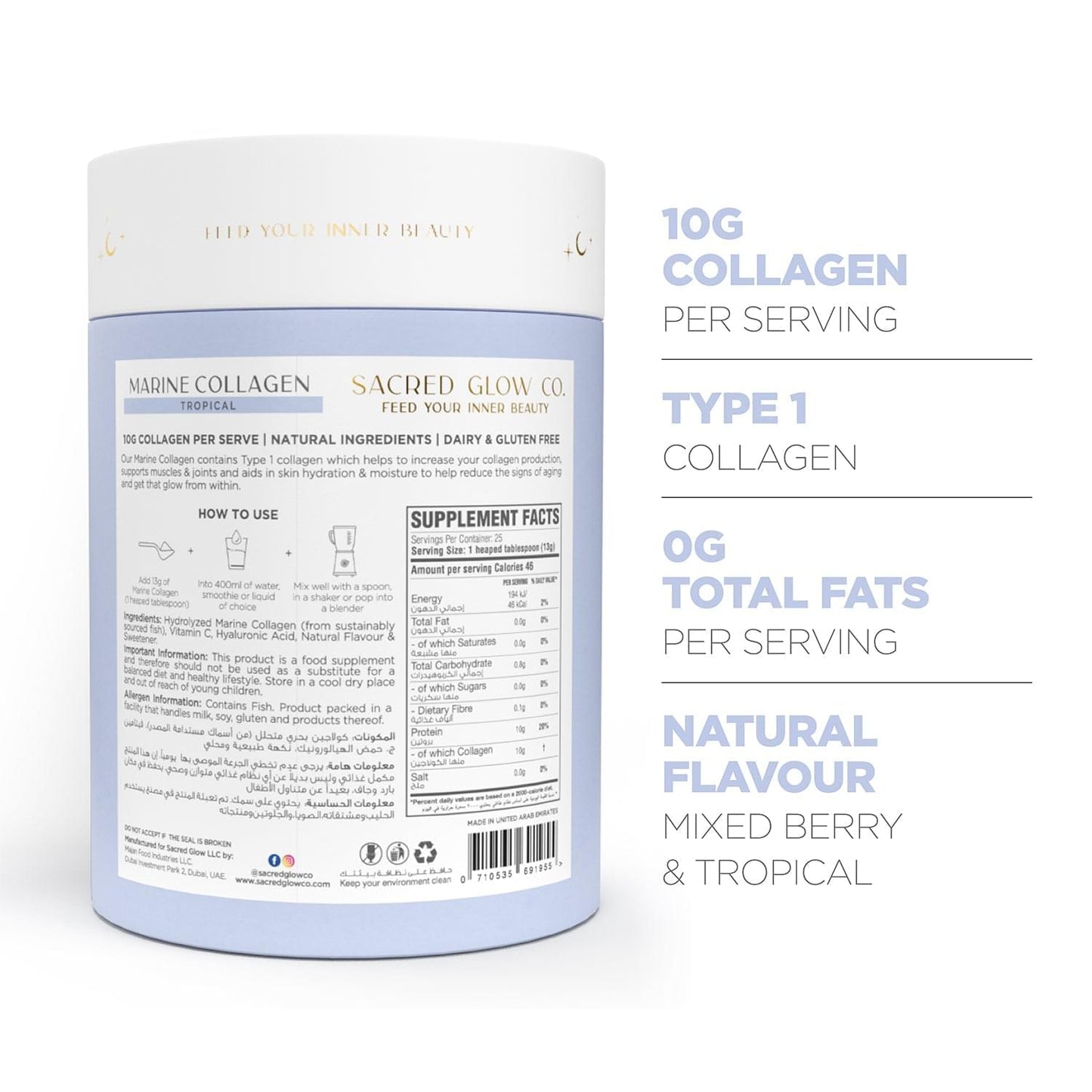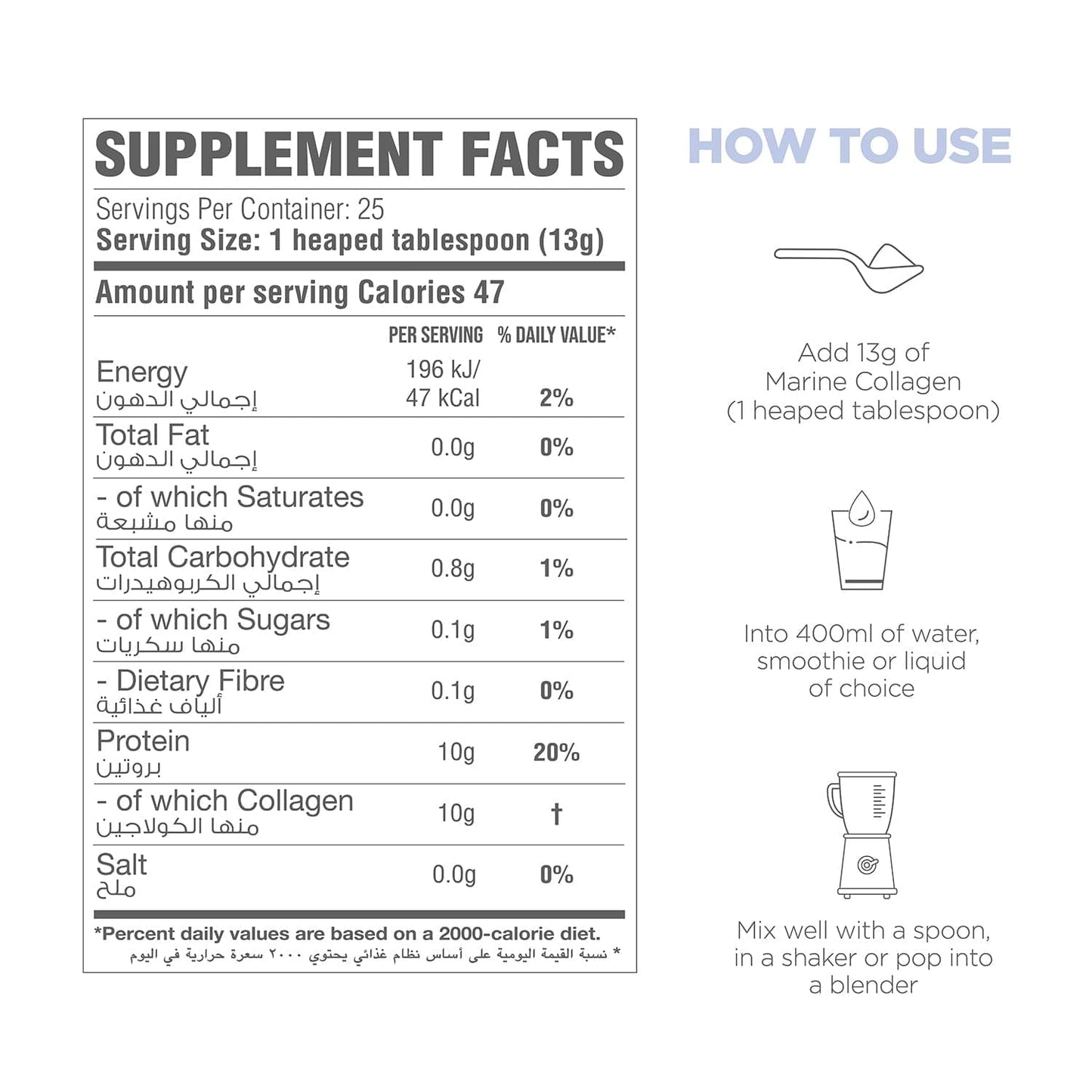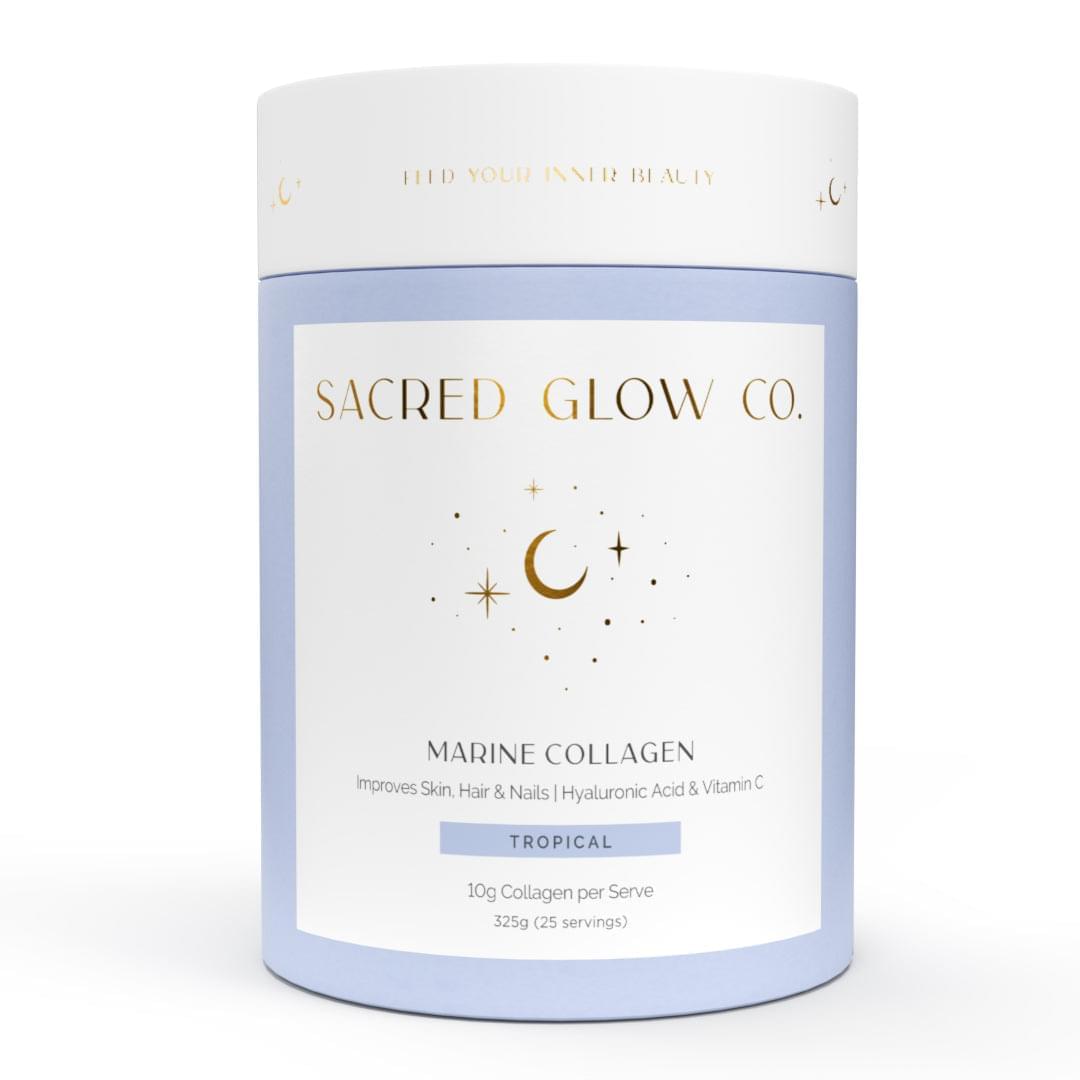 For hair, skin, nails and overall health. Glow from the inside out!
Collapsible content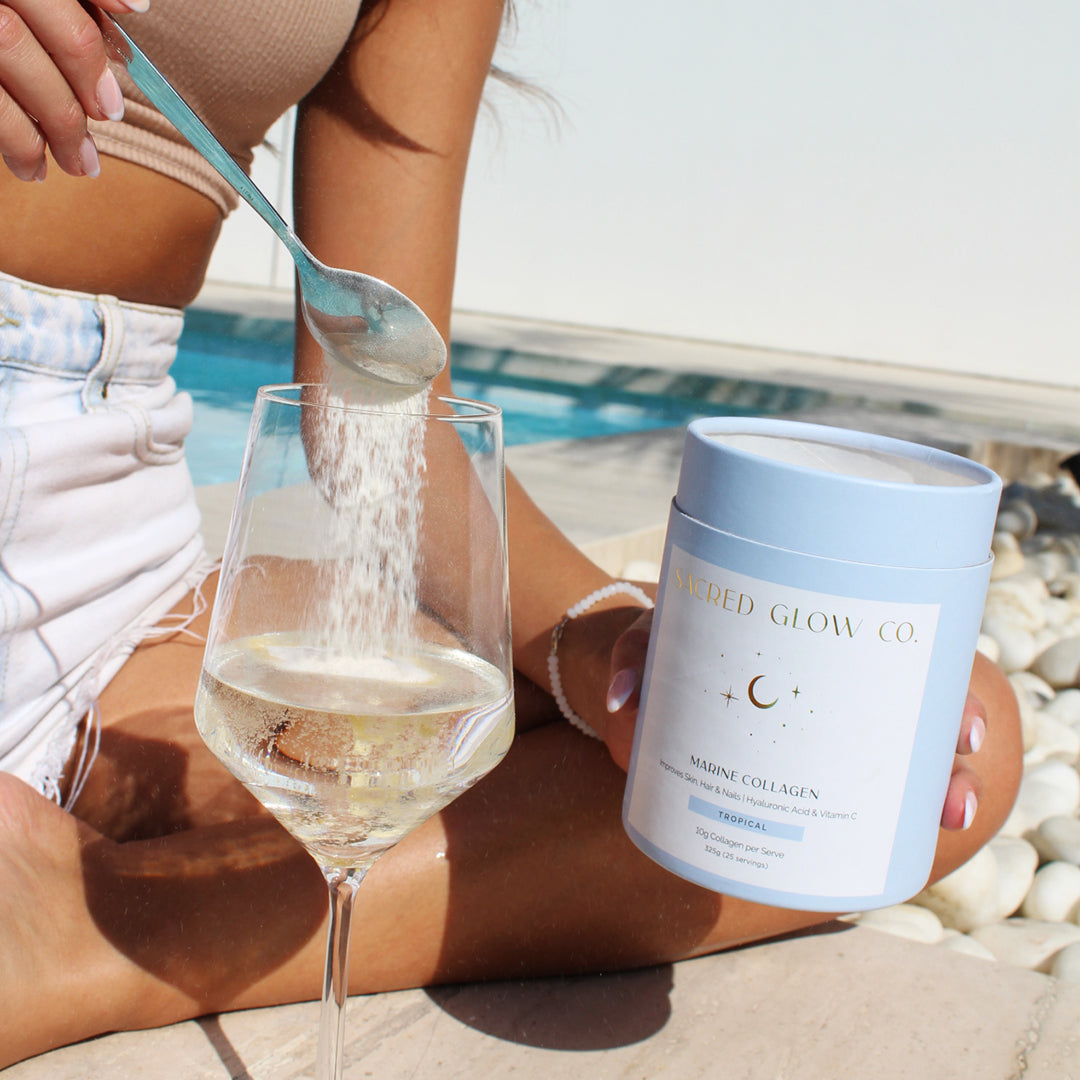 Discover the most effective Marine Collagen from France with added Hyaluronic Acid and Vitamin C. Improve your complexion, boost your energy and fight aging with our best selling Marine Collagen.
Naticol® Marine Collagen

Naticol is a premium marine collagen that's clinically proven to improve skin elasticity, hydration, firmness, smoothness and more.
All Natural

Hyaluronic Acid has taken the world by storm. Hyaluronic acid is one of the most effective ways to hydrate your skin and give it a youthful glow.
Delicious Flavours

Vitamin C is an essential nutrient that promotes collagen formation, reduces free radical damage and improves the appearance of skin.
Nothing Artificial

We have combined the finest marine collagen with natural sugars, flavours and sweeteners, to create an authentic tasting drink for any time of the day!
Plastic Free

We've redesigned our packaging to be more sustainable, without any compromise on luxury.
Collapsible content
Our Marine Collagen contains Type 1 Collagen, Hyaluronic Acid and Vitamin C; which helps to increase your collagen production, support muscles & joints and aids in skin hydration & moisture to help reduce the signs of aging and get that glow from within
Hair

Our Marine Collagen contains collagen that works to prevent hair loss and strengthen your hair naturally. Giving your hair the nutrients it needs to be fuller, shinier and stronger!
Skin

Smooth, plump and visibly youthful skin. Our Marine Collagen with Hyaluronic Acid and Vitamin C is clinically shown to moisturize and lift the appearance of skin making you look radiant and beautiful.
Nails

Marine Collagen promotes long and strong nails. One serve per day helps to strengthen nails from the inside out, boosting growth and resistance to breakage.
Joints

Marine Collagen is a great way to support healthy joint function on a daily basis. It has the most compelling clinical evidence for joint health, and doesn't just mask the symptoms like pain killers and anti-inflammatories.
Bones

Incorporating our Marine Collagen into your diet and routine can help increase calcium absorption and improve bone mineral density.
Digestion

Marine Collagen is one of nature's best sources for gut health. It's great for keeping your gut strong and healthy,
Why settle for collagen supplements that are not clean, pure and best in class? Feed your inner beauty with Sacred Glow Co.
The Sacred Glow Co. Secret for Success

Comparison

Us
Them

Premium Ingredients

All Natural

Delicious Flavours

No Artificial Ingredients

Gluten Free and Non-GMO

Fresh Small Batch Manufacturing

Proven with 5 Star Reviews

Plastic Free Packaging
Frequently Asked Questions
Collapsible content
What are the benefits of our Marine Collagen?

On top of the normal benefits of collagen (skin, hair, nails and joints); our Marine Collagen also contains Hyaluronic Acid and Vitamin C to help with skin hydration and the appearance of fine lines & wrinkles.
How can I use Marine Collagen?

Add one heaped tablespoon to water, a smoothie or any beverage or your choice. If you prefer a cold refreshing drink, add our Marine Collagen to water first, stir it, and then add some ice.
When will I start to see the benefits of using Marine Collagen?

In some instances you will see results almost instantly, however in most cases you will start seeing results between 30 and 60 days.
Secret to a glowy skin !
One of my must have supplements !
Love love love this product !
I've noticed such a big difference in my skin and so have other people … couldn't be without it now !!!
Everything about this product is great.
From the shopping experience, to the delivery, to the packaging (which is eco and awesome), to the flavour, to the result...... awesome. Also going to try the creamers. Been using the Marine Collagen for a month now - my nails are definately much much stronger and my skin just looks and feels healthier!
Thicker hair & glowy skin
I've been taking the Marine Collagen for almost 6 months now and I notice a big change in my skin, hair, and nails! My nails are much stronger, my skin is clear and glowing, and I've had 3 people ask me recently if I have hair extensions (ps. I don't, my hair just became thicker and shinier). Would 100% recommend and it's a bonus that it tastes so delicious!
Collagen Peptides
Great products, easy to use, easy to order. Most importantly results are in place and price is reasonable. I highly recommend!!
Have seen massive difference
Have seen a massive difference with my hair! Also my skin. I'm hooked on this product!